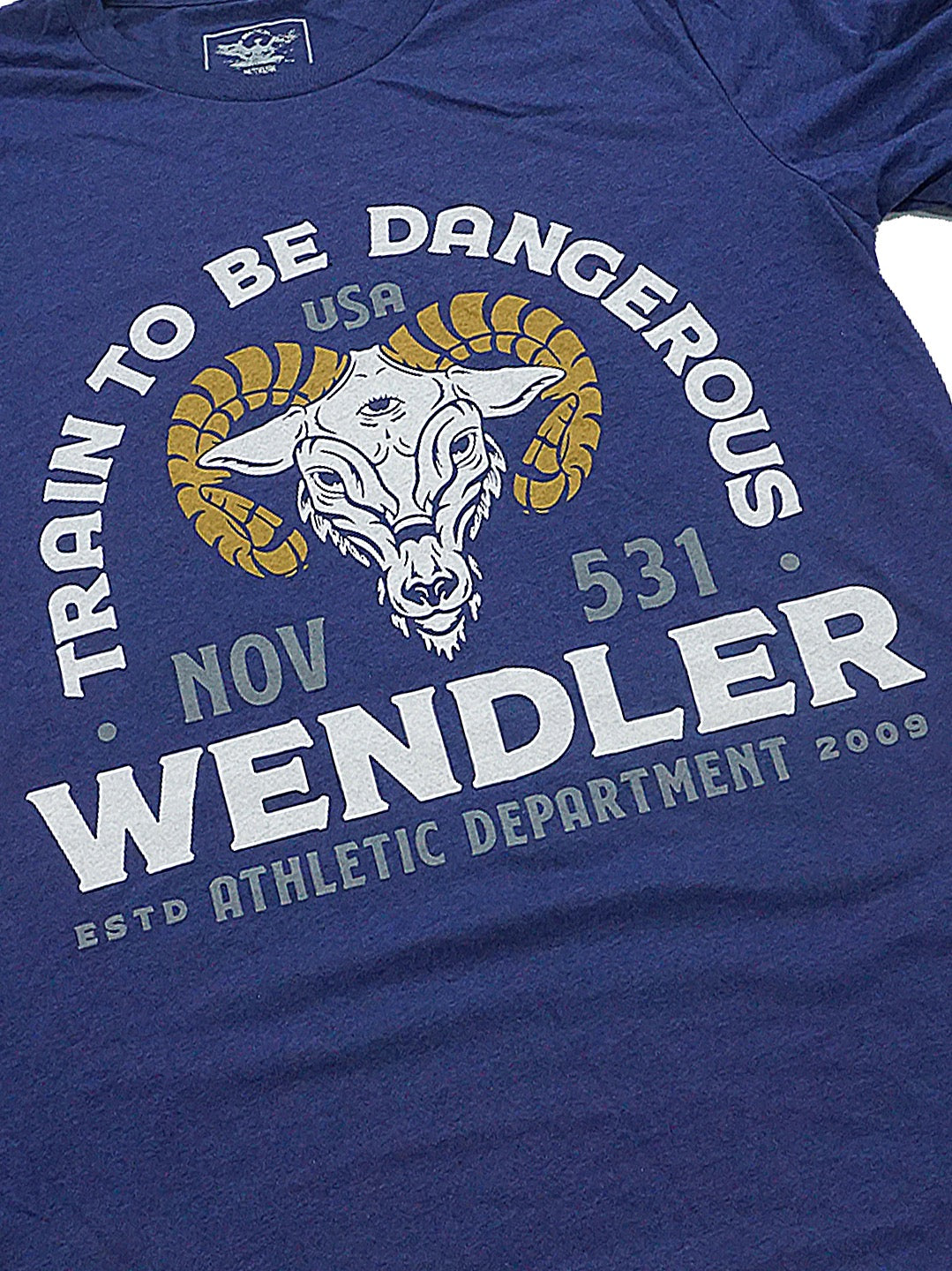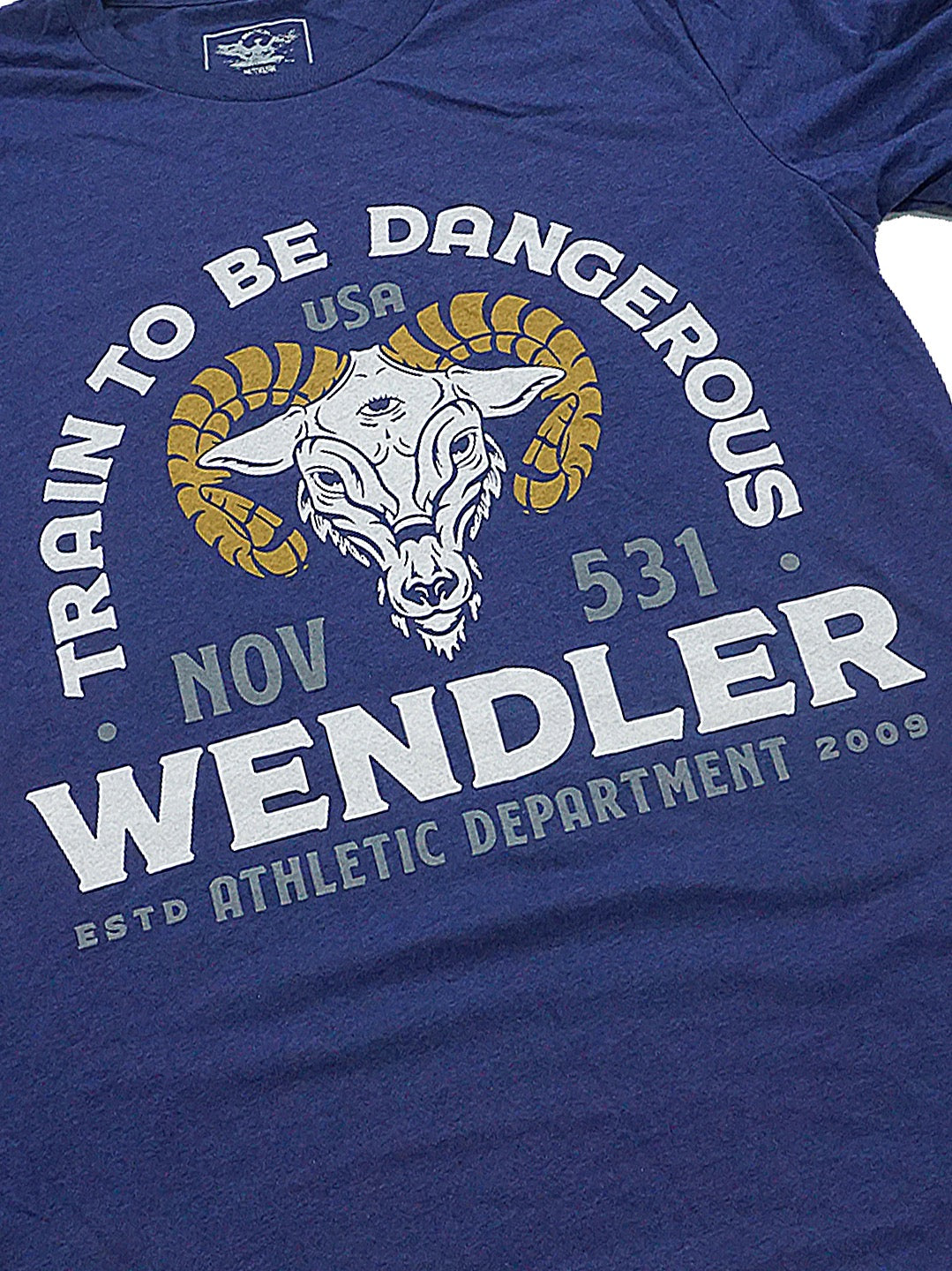 Jim Wendler
Limited Edition- Blue Daemon Shirt
Everything is weak.

I remember when this realization came to me. It was a Sunday in Lexington, Kentucky. I was coaching at UK and I was training by myself in the football weight room. After about a year of hearing/believing/training "work your weakness", I got kind of stronger but nothing I couldn't have accomplished with calisthenics and consistency. It was frustrating. So I started to think, "How can I have weak points when everything on me is weak?" It seemed very narcissistic of me to think I had "strong points" when I couldn't bench press 500lbs or squat 800. And where was "weak point" training getting me?

I had strong quads but my hamstrings were weak - at least that's what I was told. So instead of developing both, I dropped any quad training and focused on my hamstrings. Horrible idea. The first mistake was thinking that because my quads were stronger than my hamstrings, they (the quads) were "strong". They weren't. They were just less weak. So I made a stupid list of movements and made up ridiculous numbers for each. For example, until you can do 50 walking lunges with 405, you had weak quads. If you couldn't do GHR's with 225 across your back for 20 reps, your hamstrings were weak. If you couldn't press 500lbs over your head, strict - yep...weak as hell. The point wasn't just to do these movements and improve them. The point was to remind myself that if your goal is strength, everything needs to be strong. And the things that are stronger than other things on your body? Well, these are what made you strong in the first place - make them even stronger than ever. In other words, dance with the girl you brought.

Once I embraced this idea, everything changed for me. My training skyrocketed and no longer did I believe I had weak points - I was just WEAK and that is far less complicated to solve.

Indigo Blue with 3 color design across the chest

Light weight; 4.3 ounce material
Tagless for comfort
Form fitting through sleeve and chest, relaxed fit through the middle