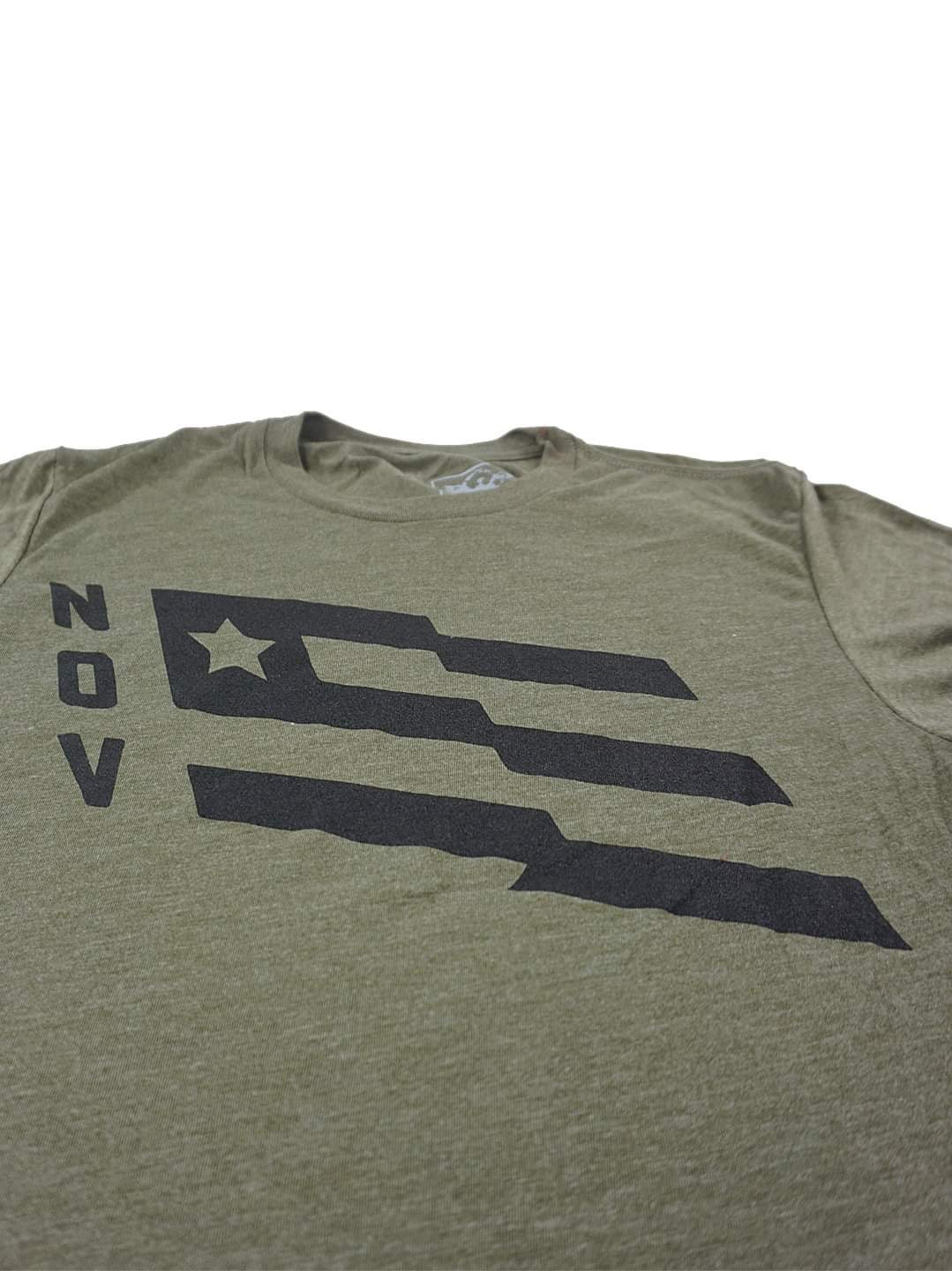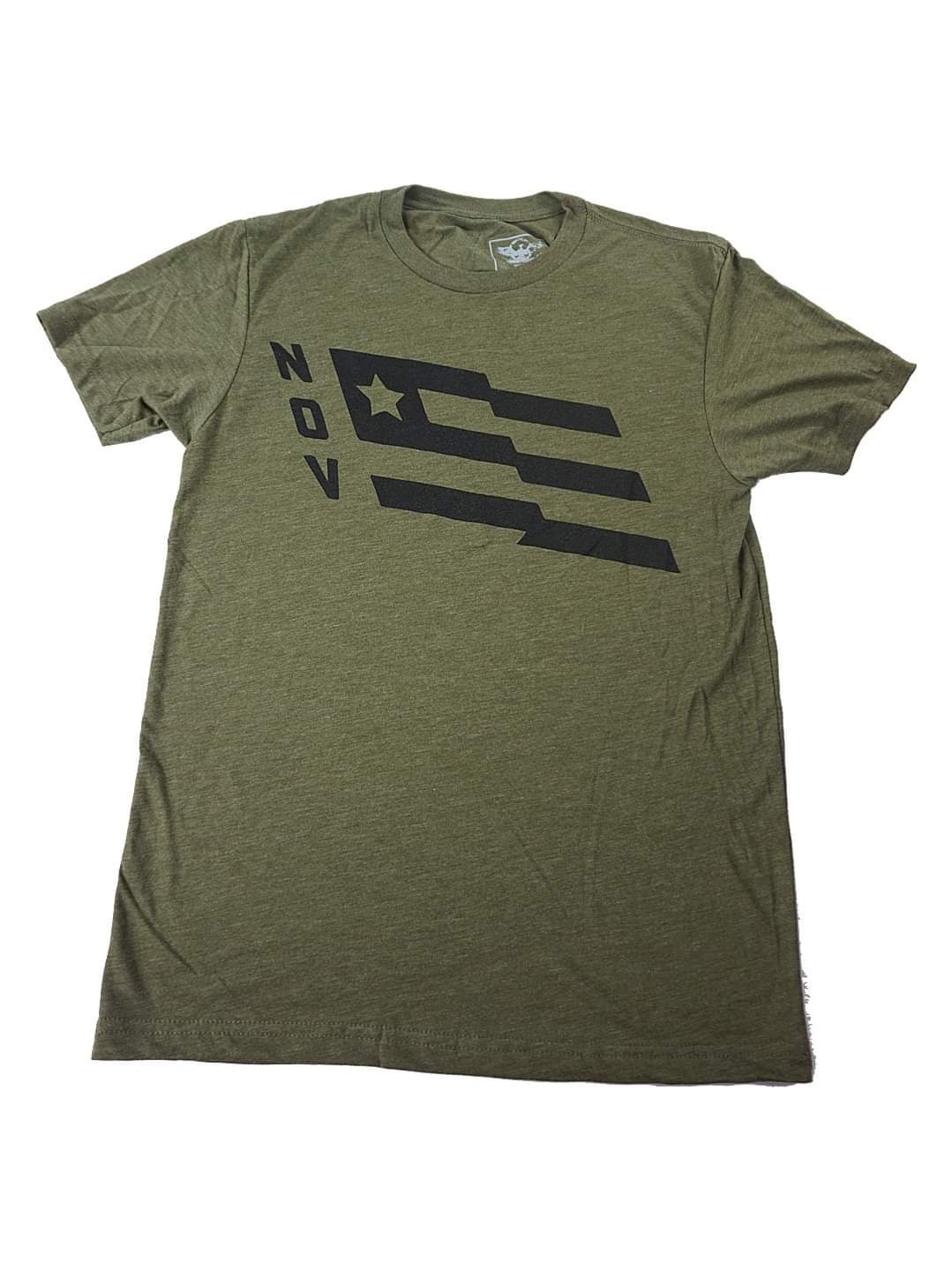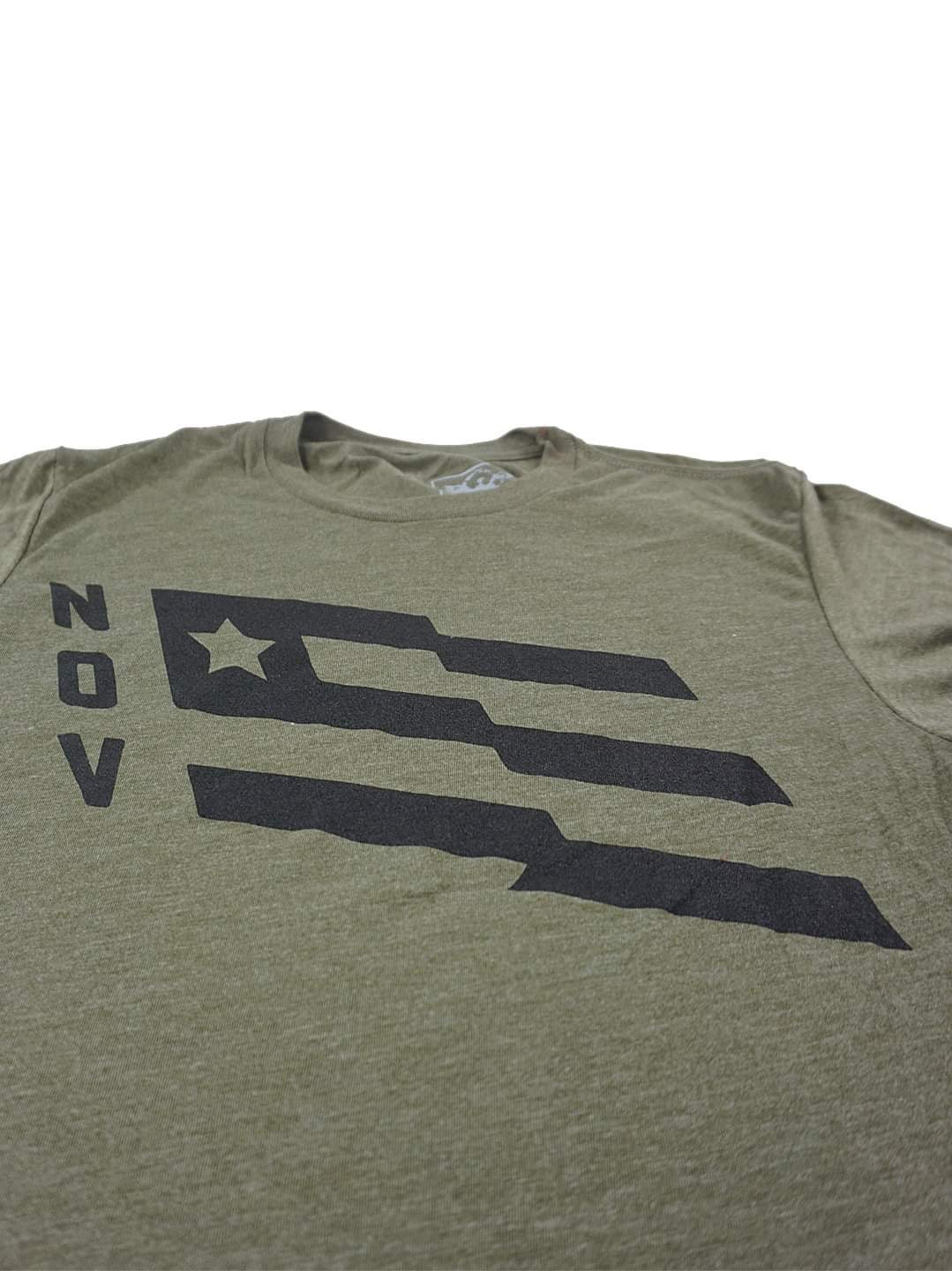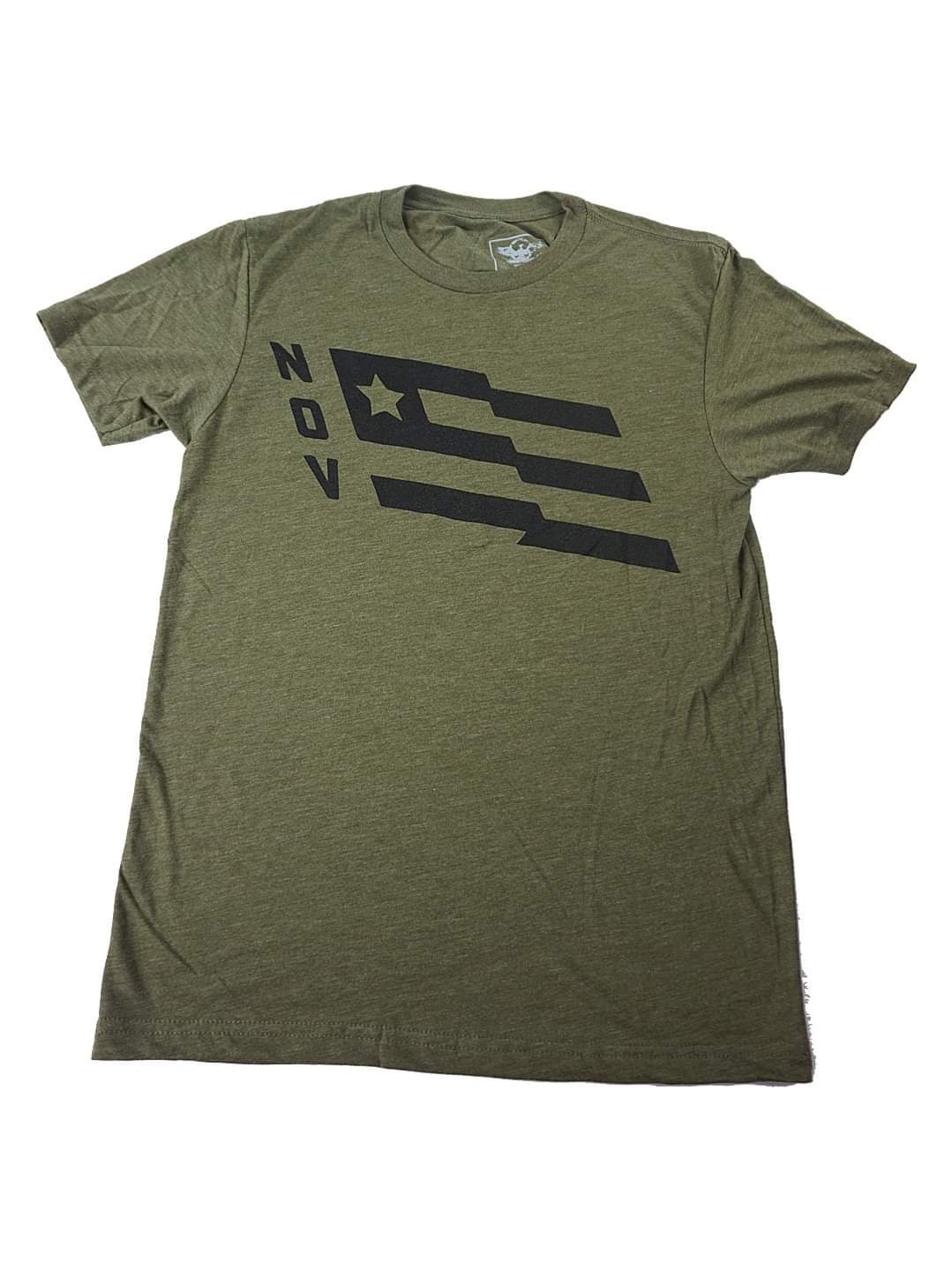 Jim Wendler
N.O.V. Flag Shirt - Army
I'm writing this in the summer time and last week it was unusually hot in Ohio.  My son and I were doing stadium stair sprints in the heat and I realized there are two signs that you are Disgusting Sweaty Beast.

The first is the acceptance and toleration of Butt Crack Sweat.  This is when your lower back sweats into your butt crack; but this act of a sweaty waterfall is not enough.  It has to be so common that it doesn't even register.  If you are lucky you possess a hairy sponge betwixt those hams.
The final one I observed after our stair session; shin sweat.  In the glimmer of the afternoon sun I saw sweat beads and trails on my shins.  I just inform my wife that I am in a constant state of fat burning; always thermogenic.
Extra soft, army green shirt

Single design across the chest in black

Light weight; 4.3 ounce material
Tagless for comfort
Form fitting through sleeve and chest, relaxed fit through the middle