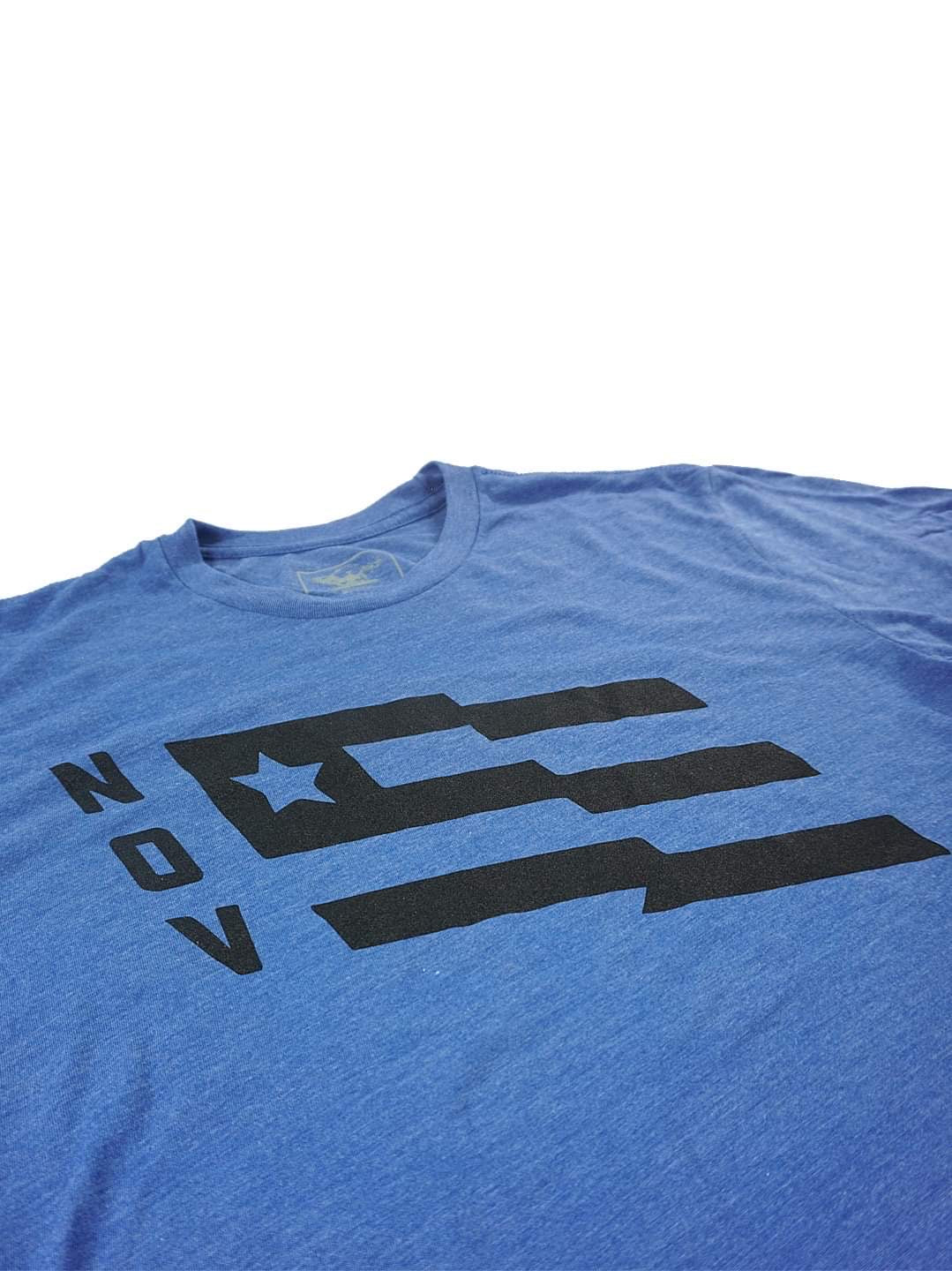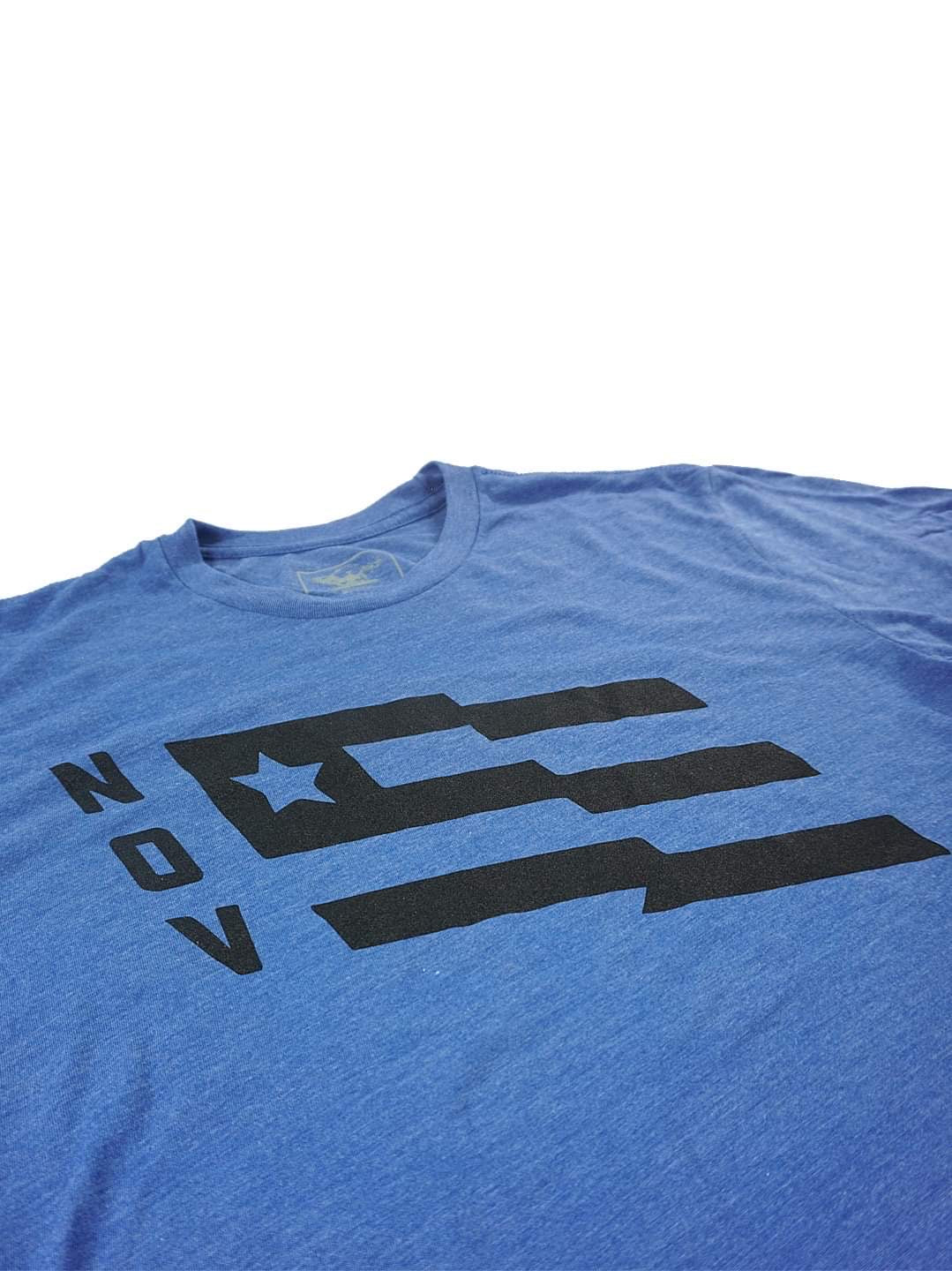 Jim Wendler
N.O.V. Flag Shirt - Blue
"The universe remembers your filthy gait."

I saw this on the back of a t-shirt and got a good laugh.  Maybe what we do now echoes in eternity (Gladiator). Maybe we are small dingleberries, dangling on the anus of the universe.  Whatever your belief, there is one thing all normal people can agree on. It's called the Airplane Mask Theory.
1. Take care of yourself first: square yourself away and make your own bed.  If you live in slop don't tell others how to live.
2. Raise great kids; it is your job to raise, educate and prepare your children.
You do these two things and the world will be a better place.
Extra soft, vintage blue shirt

Single design across the chest in black

Light weight; 4.3 ounce material
Tagless for comfort
Form fitting through sleeve and chest, relaxed fit through the middle