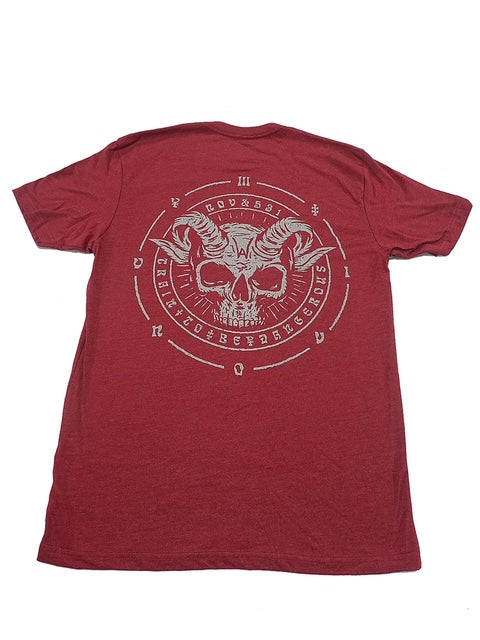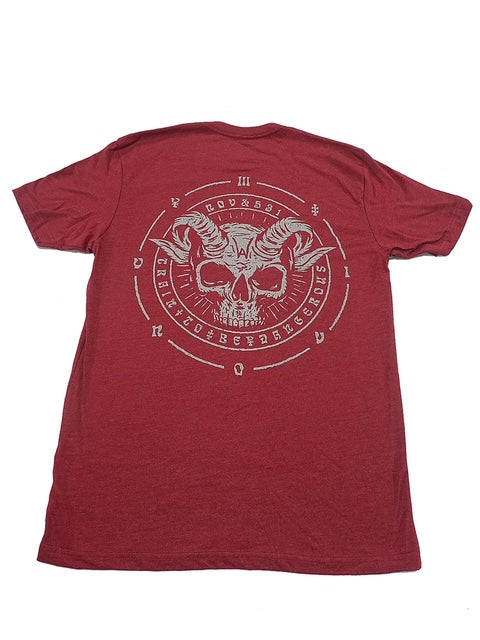 Jim Wendler
Dangerous Shirt - Cardinal
Train to be dangerous.

Train your body and soul to be armored, resilient, and dangerous.  Be independent.  Be disciplined.  Read voraciously.  Seek fulfillment not status.  Be loyal to your friends and family.  Choose gratitude over jealousy.  Choose responsibility over being a victim.
It takes no talent to do any of these things. It does take a great attitude and desire to be shun weakness.
Cardinal Red with grey print
Light weight; 4.3 ounce material
Tagless for comfort
Form fitting through sleeve and chest, relaxed fit through the middle