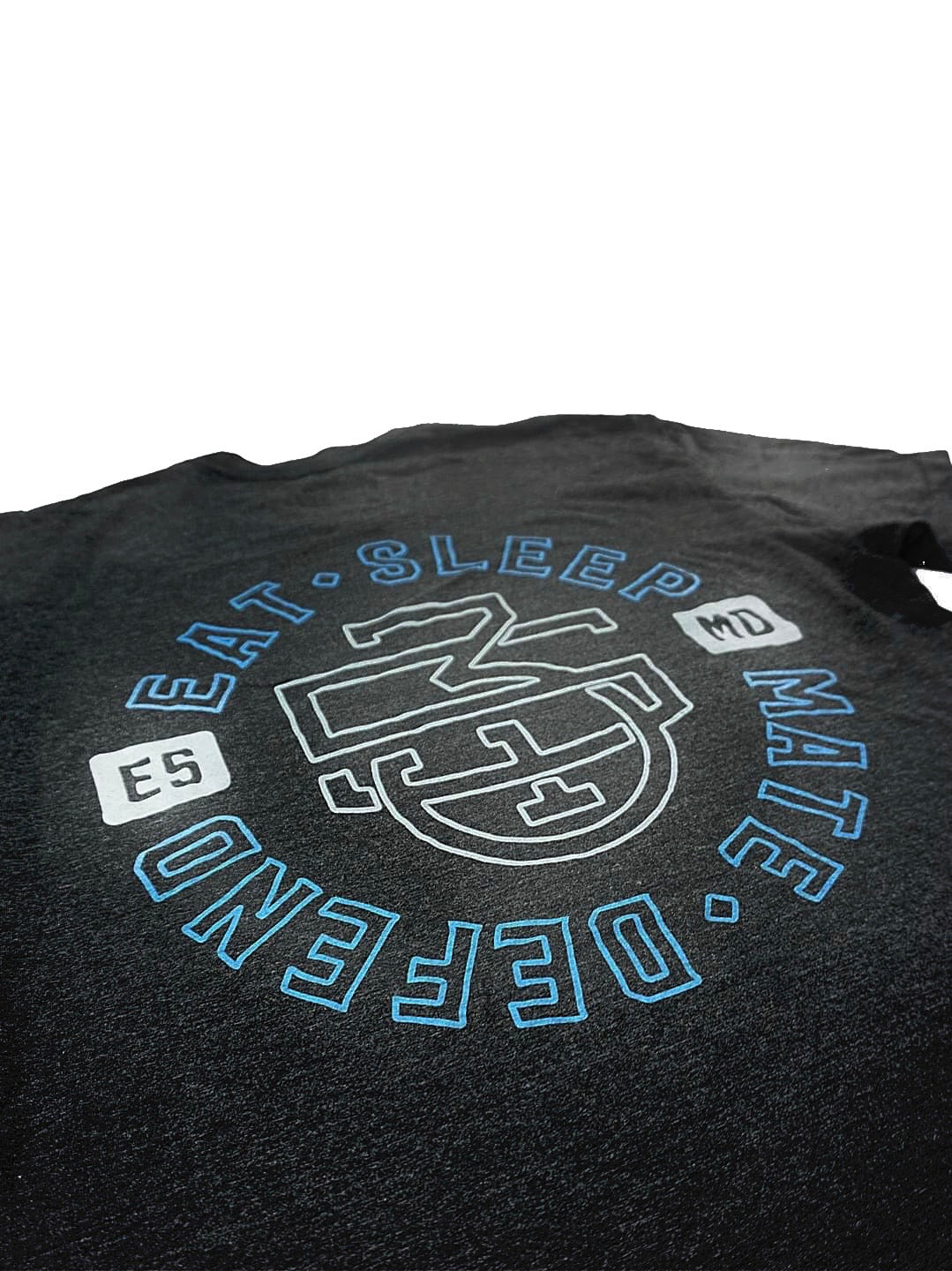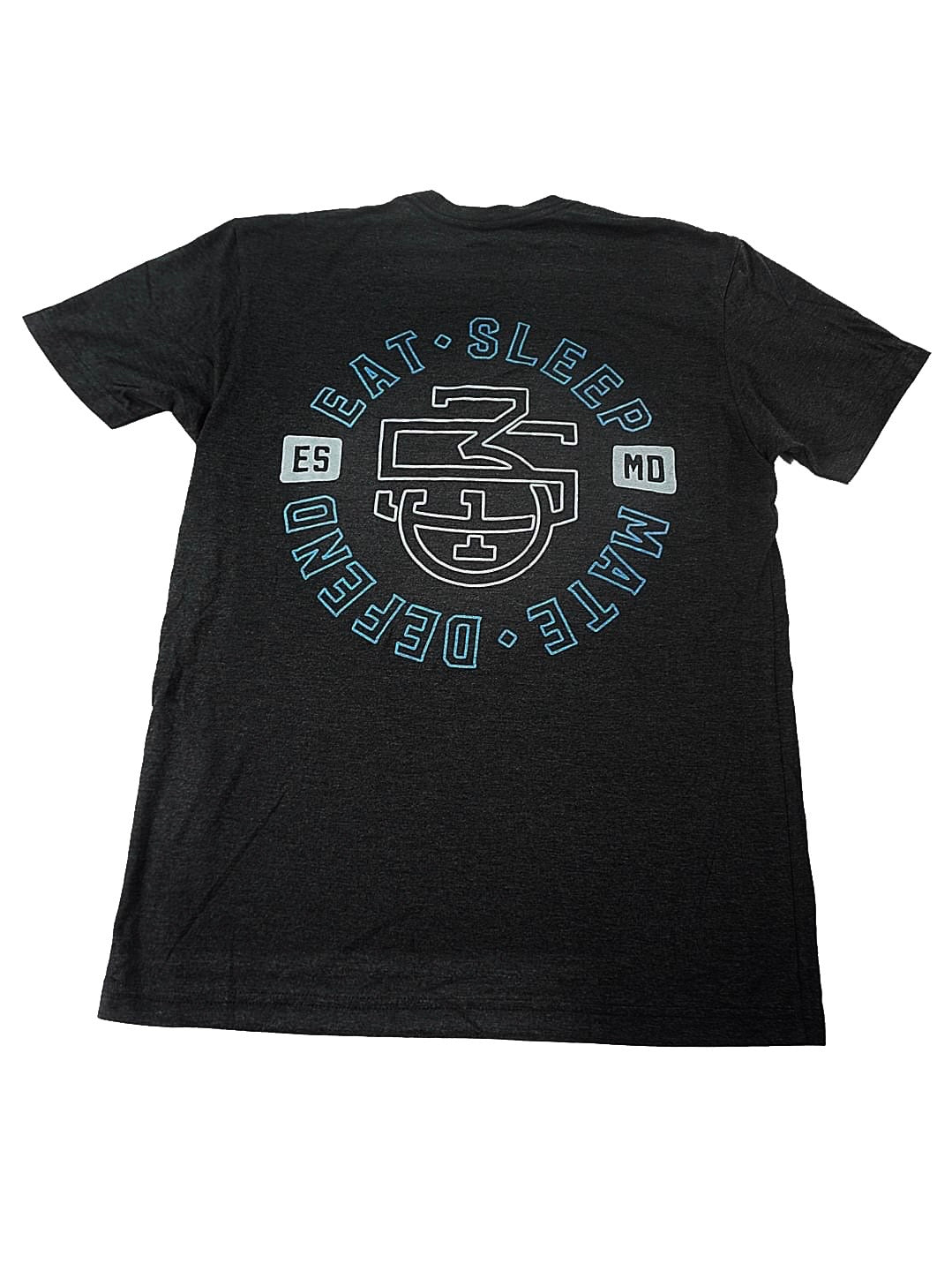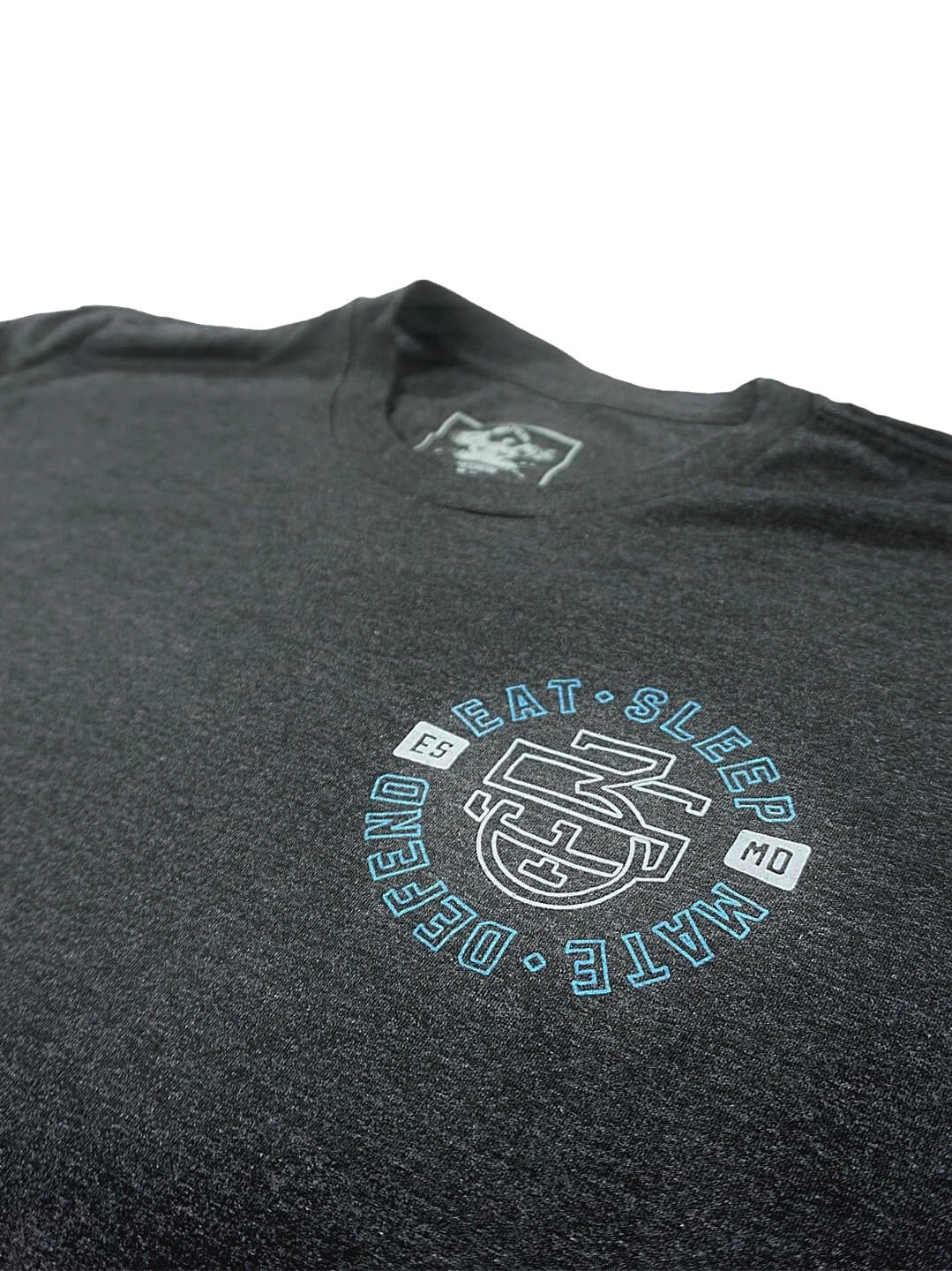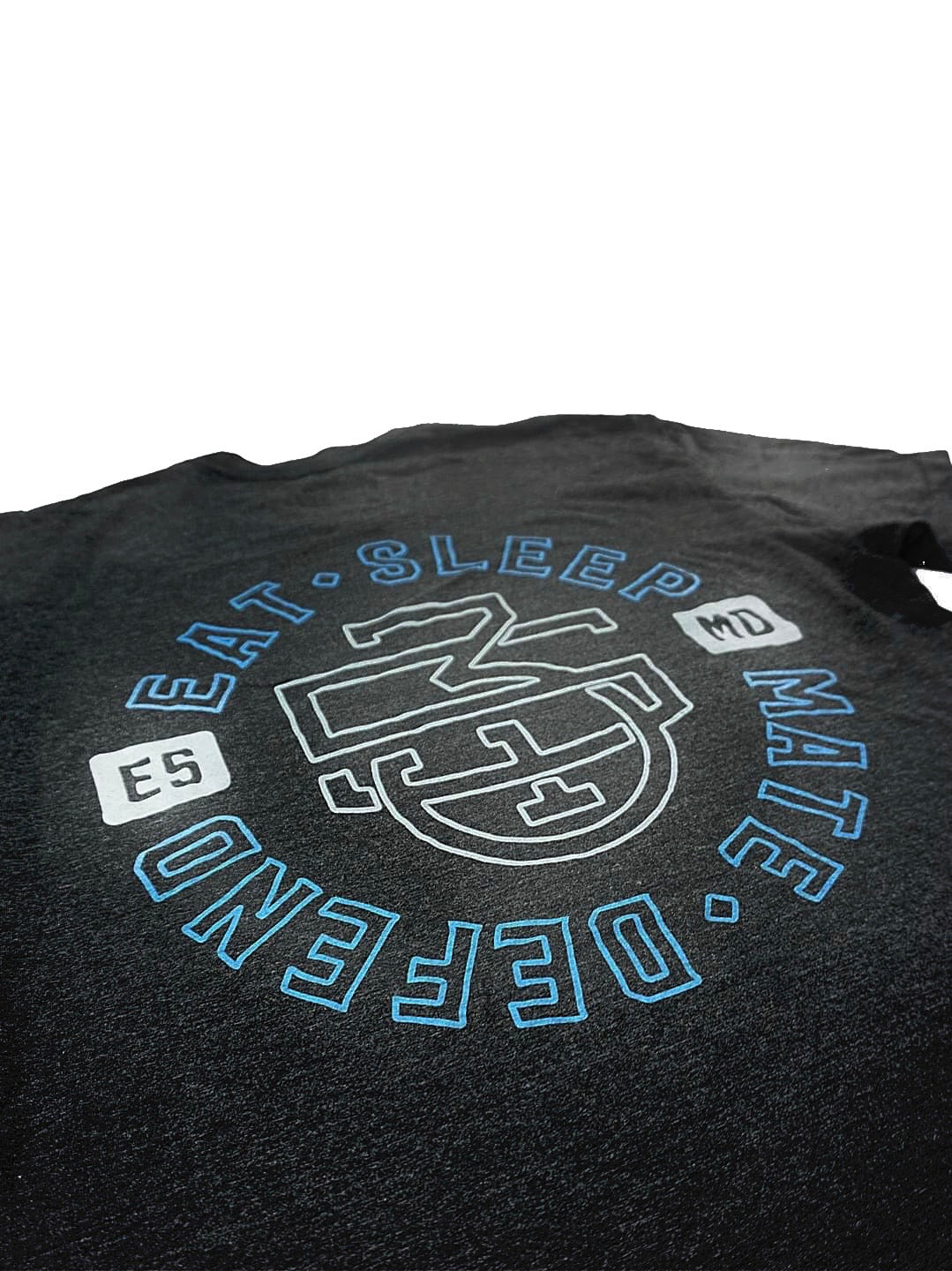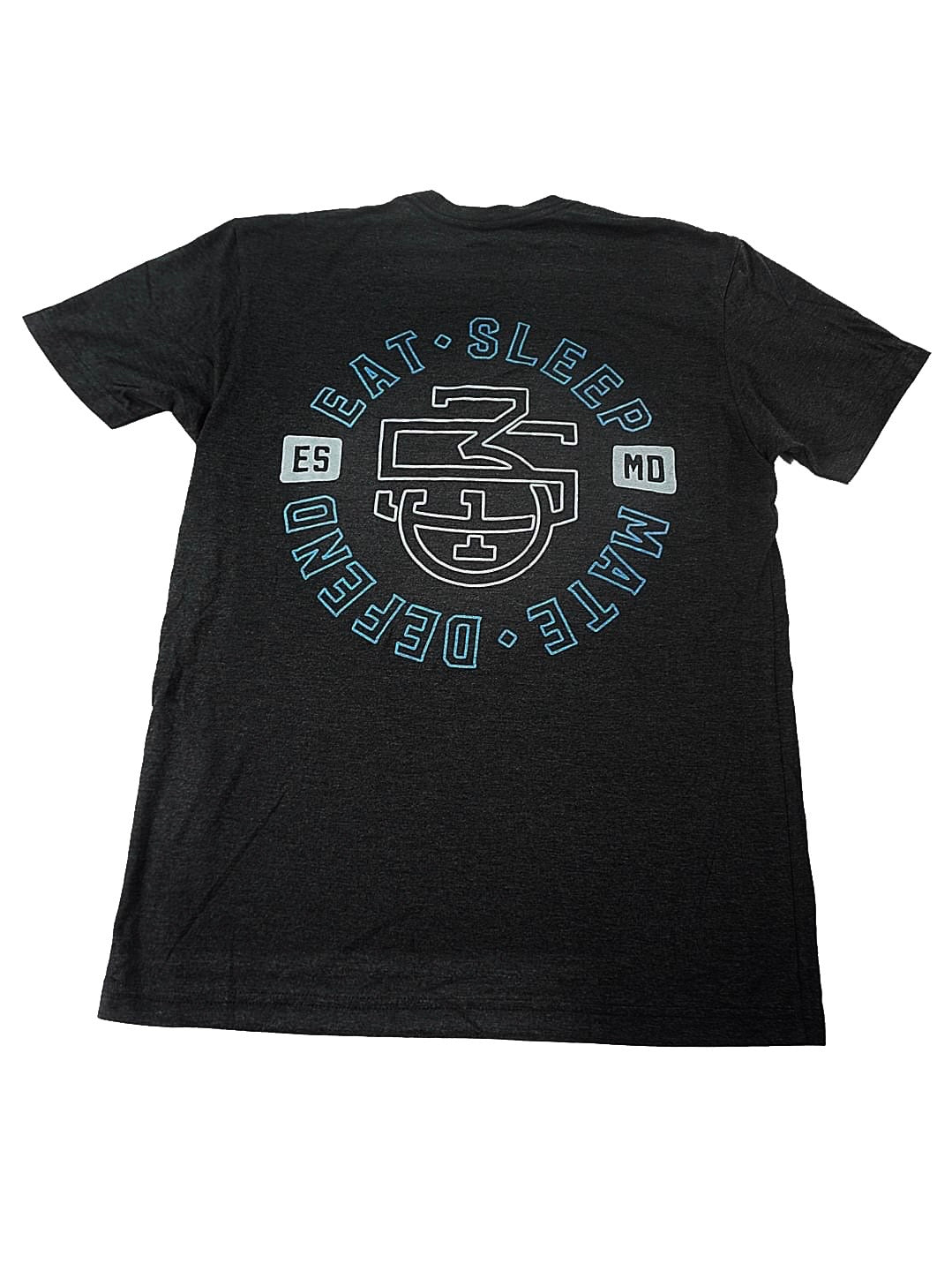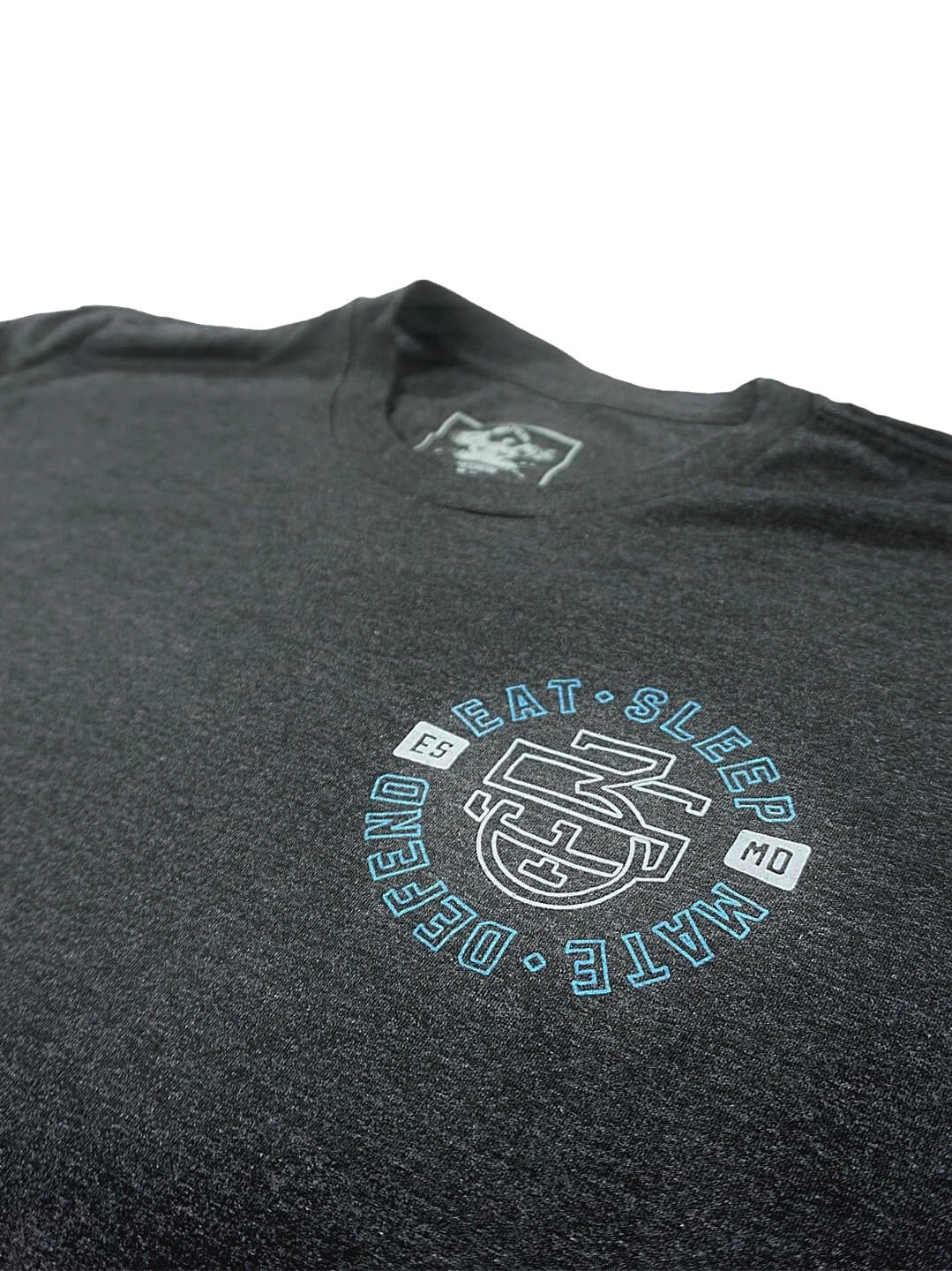 Jim Wendler
E.S.M.D. Hollow Print
When I was a teenager, the "mate" of ESMD would probably be the most important action.  Mating with latex, of course.

When I'm in the Chicago area, the "eat" of ESMD is definitely the most important. All hail Portillo's and Giordano's.
When the narcissistic authoritarians are dragging their snail-trails near me and my family, the "defend" of ESMD is most important.
And finally, let's be honest, I love sleeping and naps.  So at this point in my life, "sleep" is probably what I value most.  All hail a dark room and a cool pillow.  But without the other three, this one wouldn't be so easy.

Extra soft, vintage black shirt

Small design on chest pocket, large print on reverse

Light weight; 4.3 ounce material
Tagless for comfort
Form fitting through sleeve and chest, relaxed fit through the middle