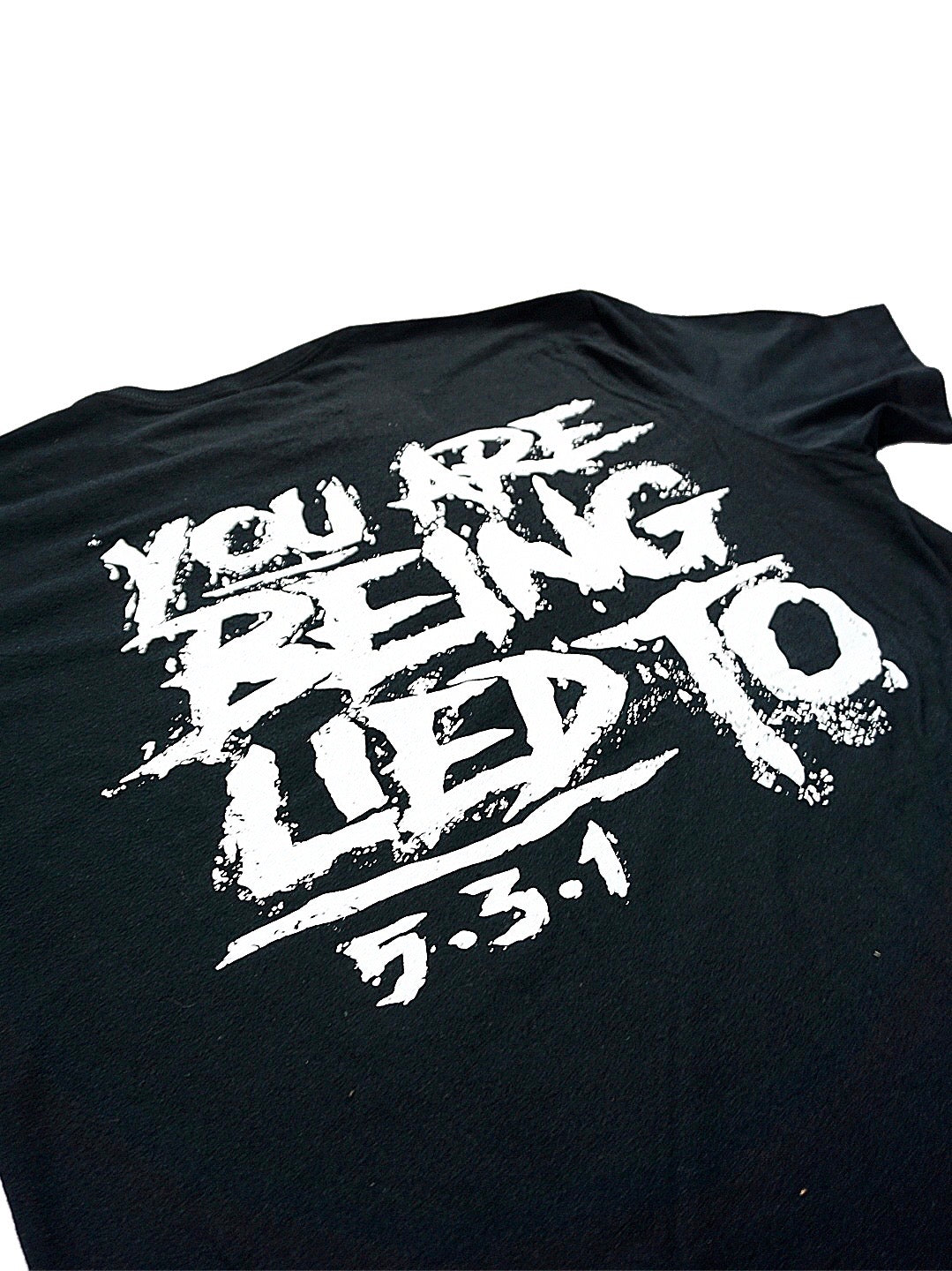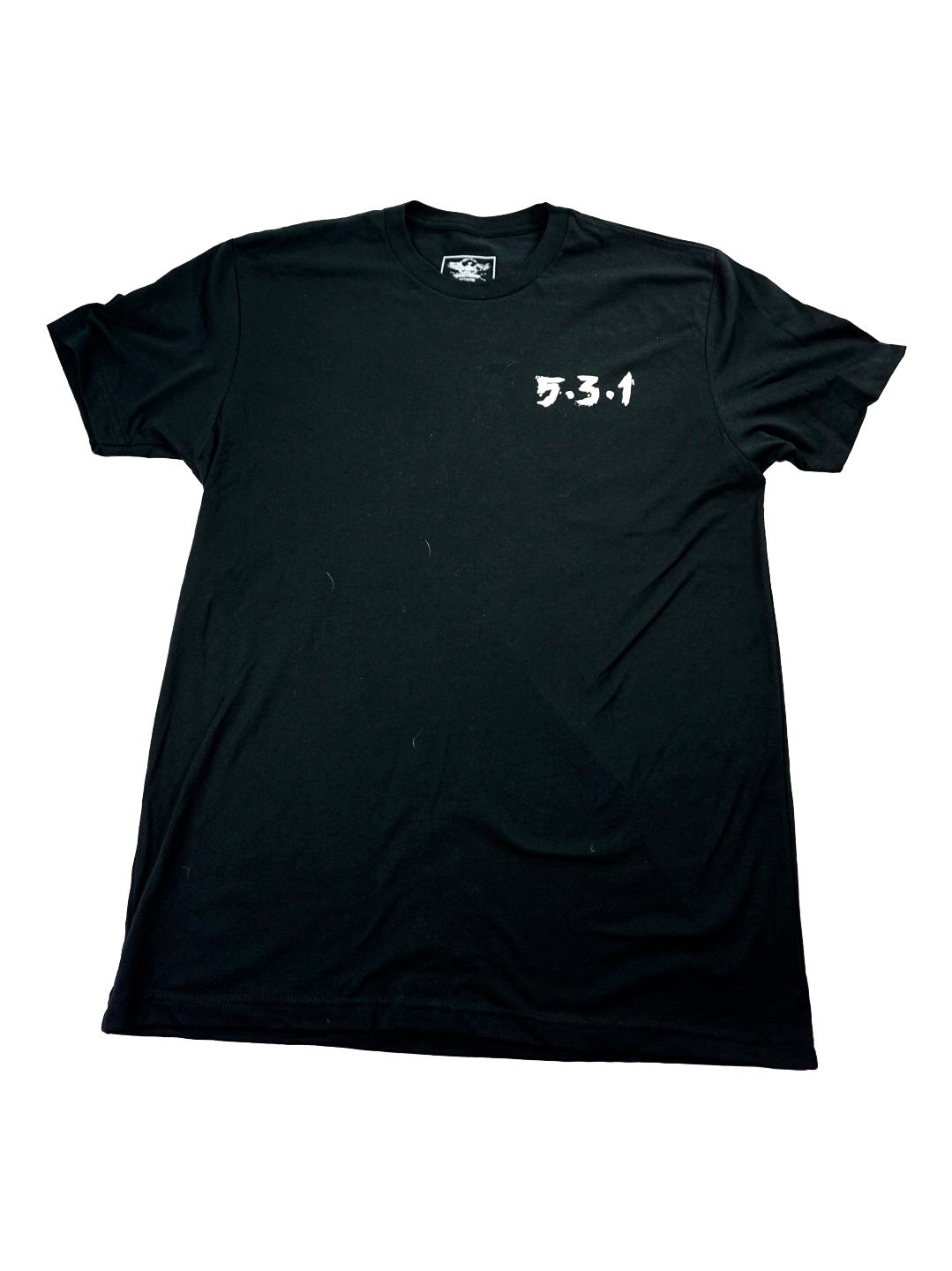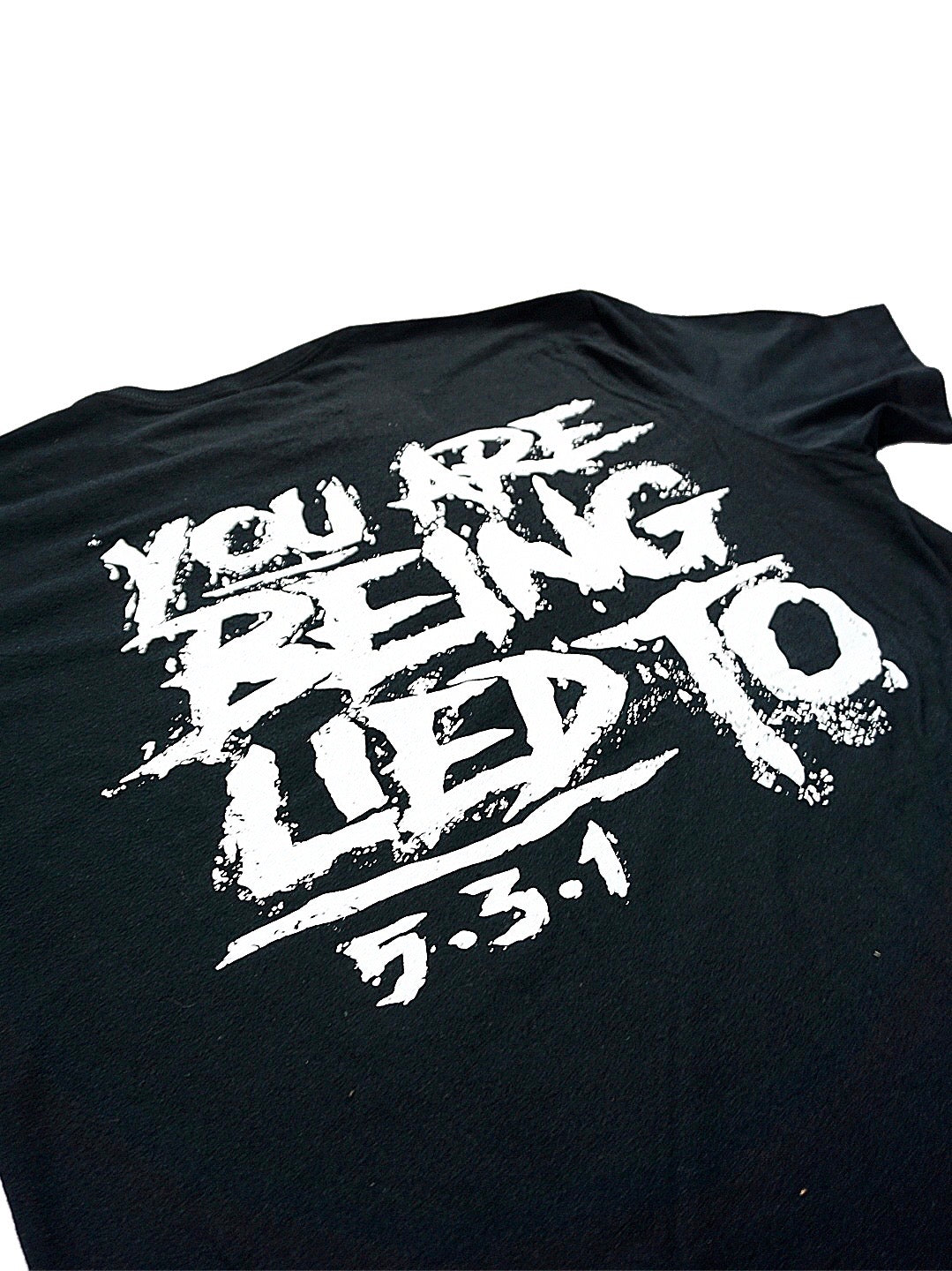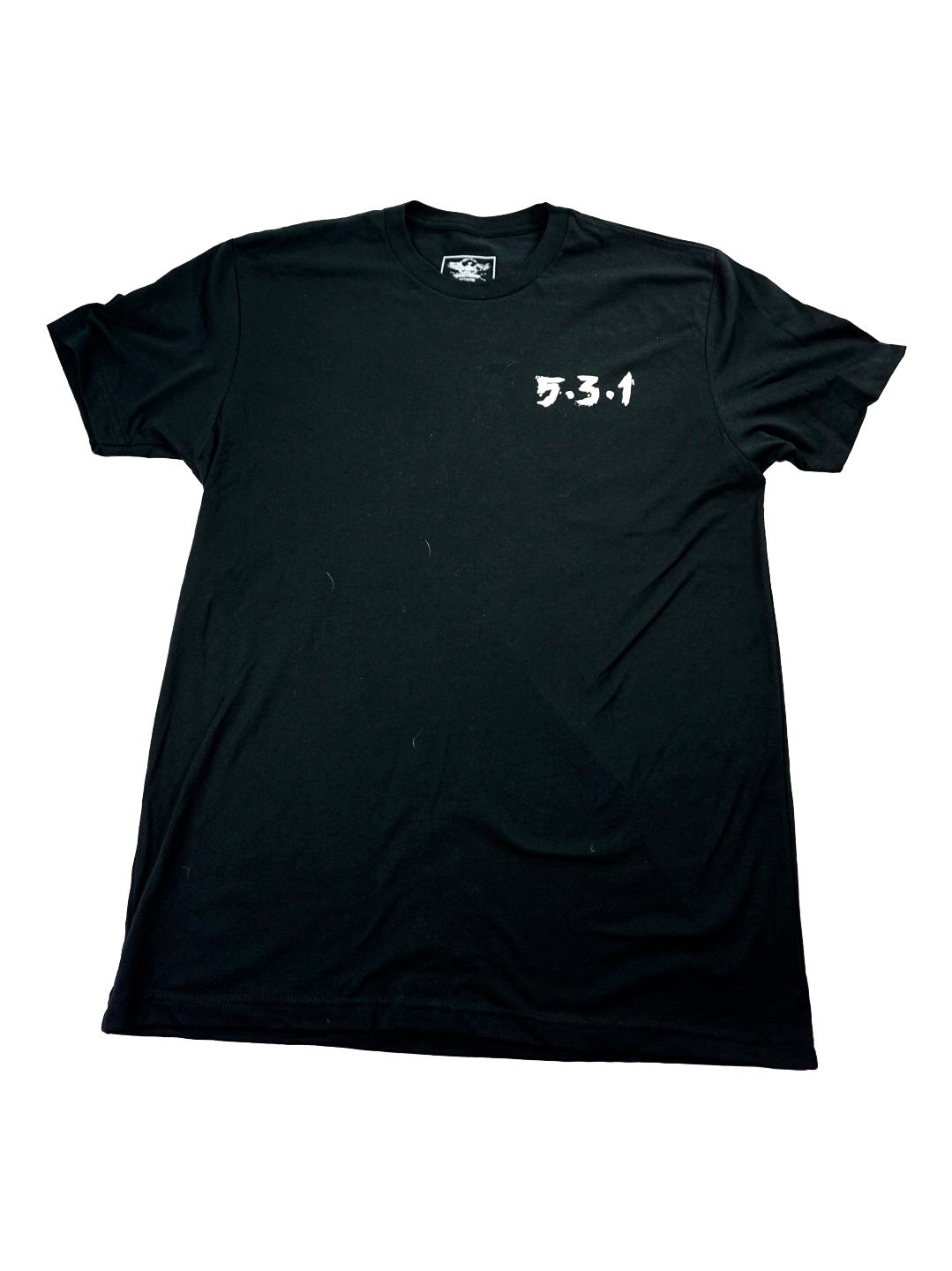 Jim Wendler
Lied To - 2 Print
April 22, 2020 - The phrase "You are Being Lied To" is more apropos than ever.  From the majority of elected "leaders" (remember they are servants, never leaders), the arrogant and narcissistic media and the populace that worships at the foot of a government that promises gold and delivers dung; You are Being Lied To.

Be fiercely independent, disciplined and strive to build a happy life with your family.  You can be assured that no one is going to do it for you.
Black shirt with white design on chest pocket and on back.
Lightweight 4.3 oz material, 60/40 cotton poly blend
Tagless for comfort