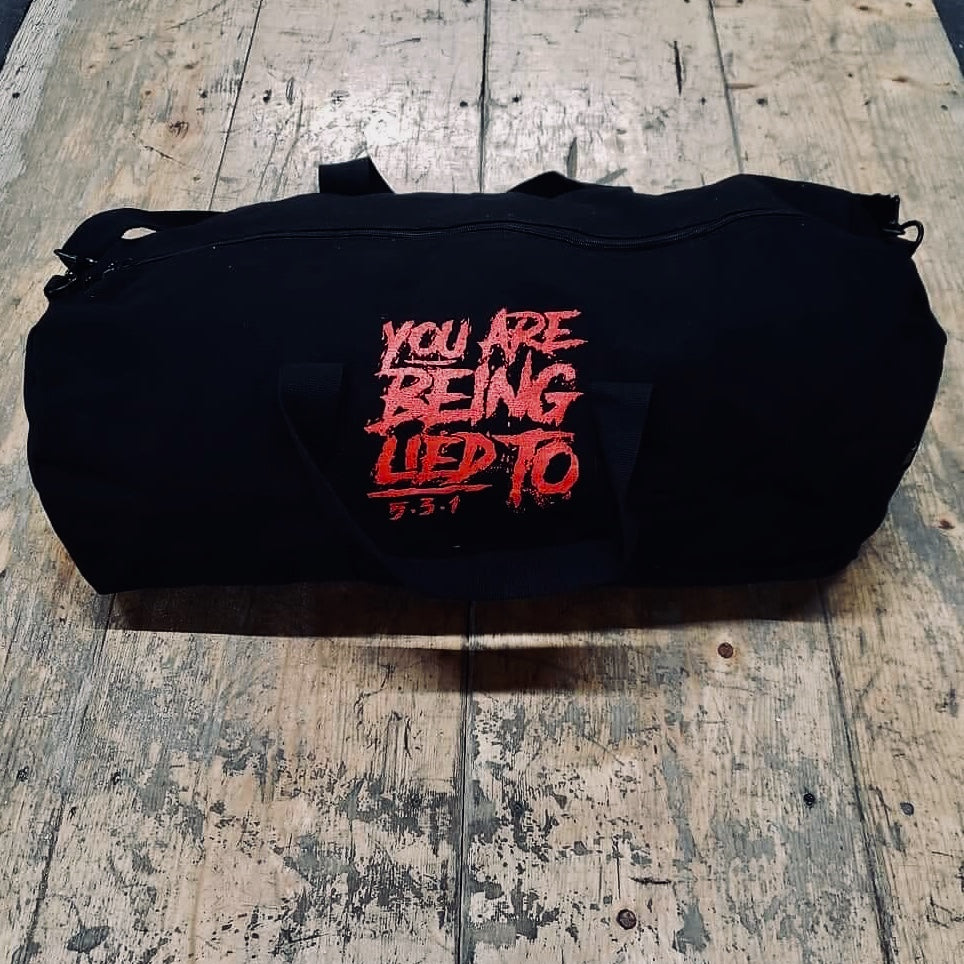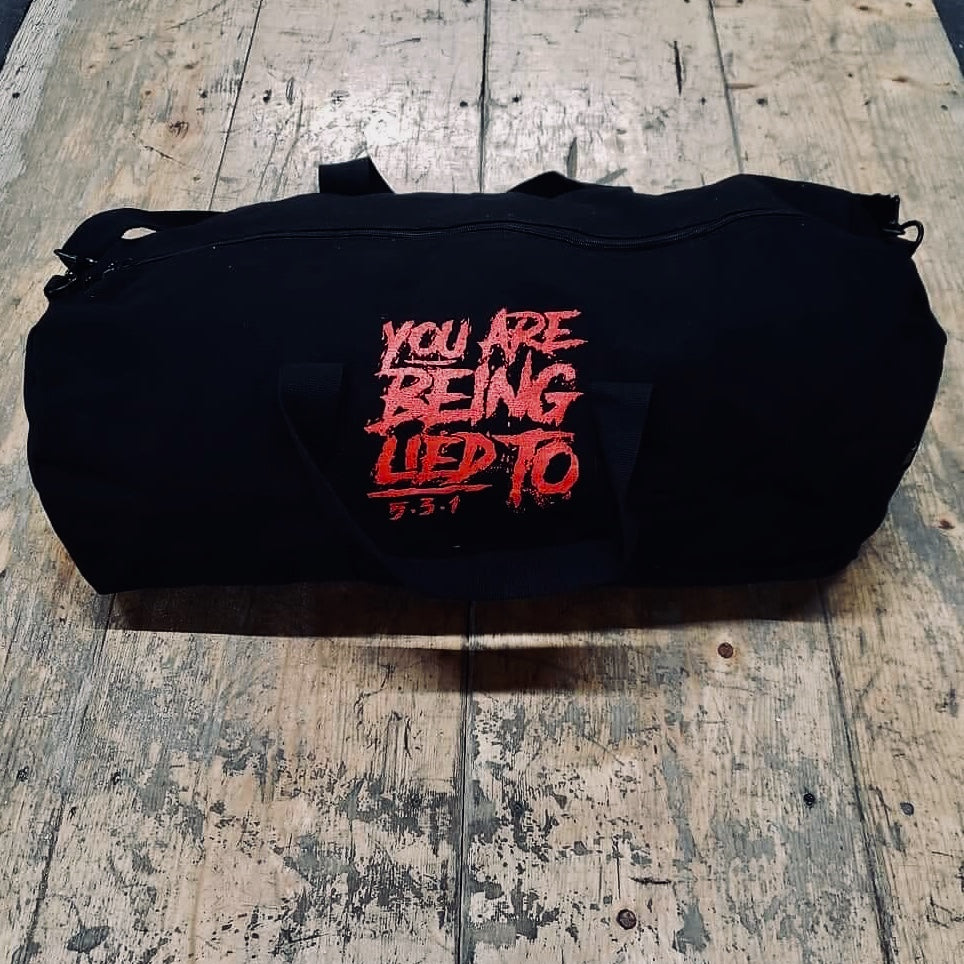 Jim Wendler
Lied To Duffle Bag
The Lied To Duffle bag is big enough to keep your all your training gear.  It can take whatever you throw into it; this includes your belt, shoes, straps, wraps and chalk.  Do people still use clenbuterol?  I have no idea, but if they did there is plenty of room left over to keep your clen away from spying eyes.
Heavyweight cotton canvas; classic duffle style.
Large 24inches x 12inches; Small 18inches x 9 inches.
Web carry handles and detachable and adjustable shoulder strap.
Zipper end pocket with comfortable grab handle at opposite end.
Eat Sleep Mate Defend Logo on both sides of the gym duffel bag.
Now Available in two sizes.  Small is excellent size for an overnight bag or minimal training equipment duffel bag to go to the gym.  Large is weekender size or for those that bring specific training shoes and belt etc to the gym.