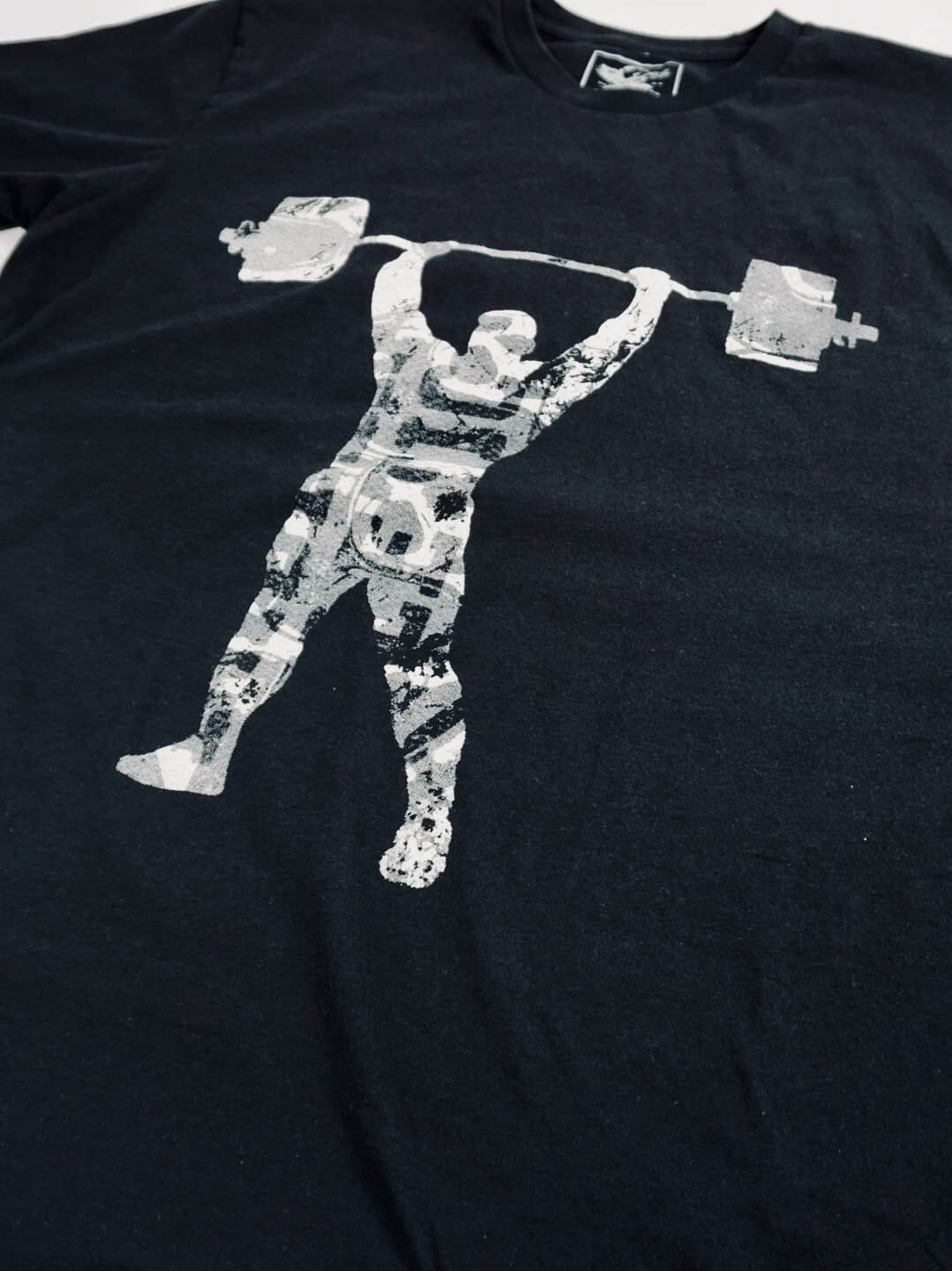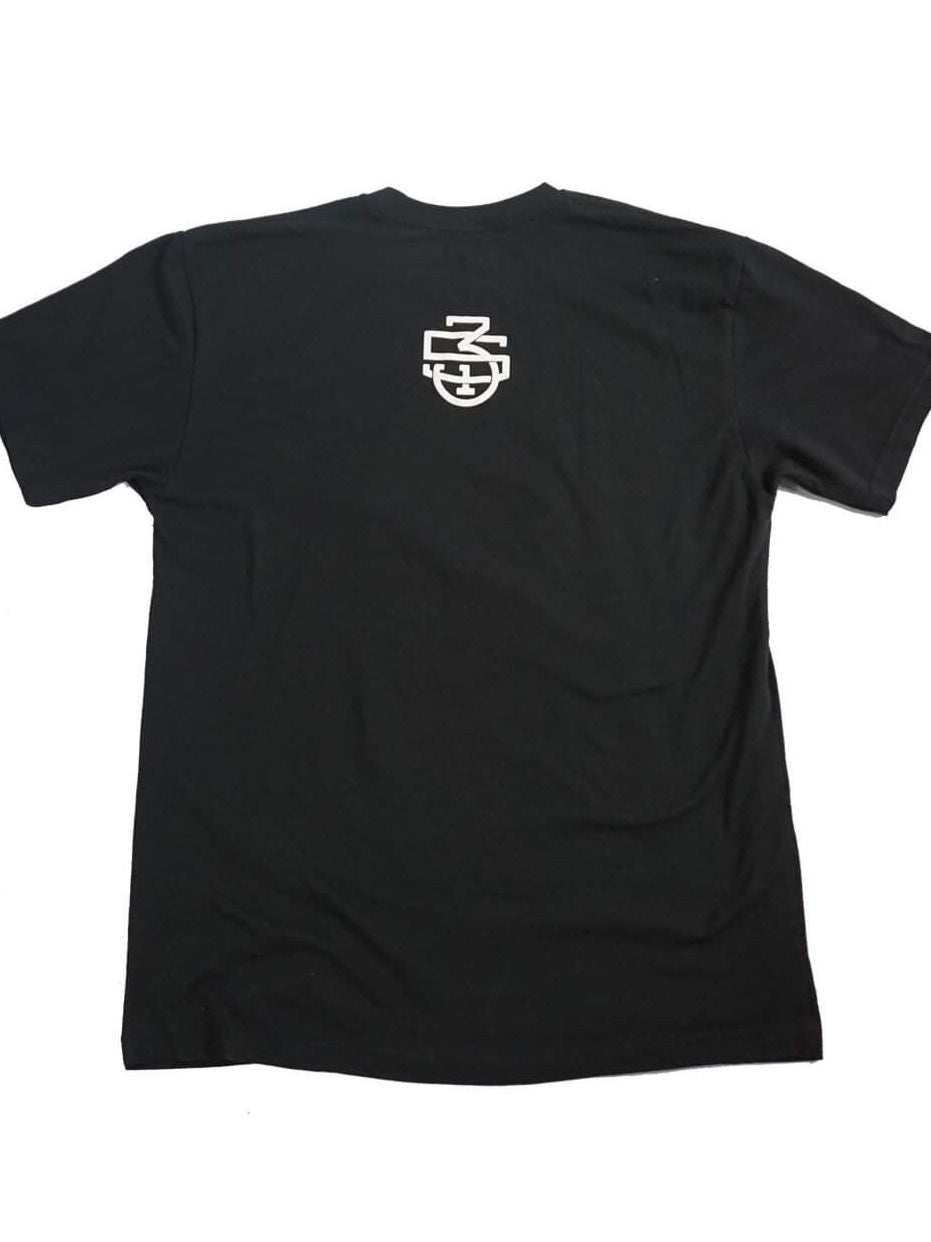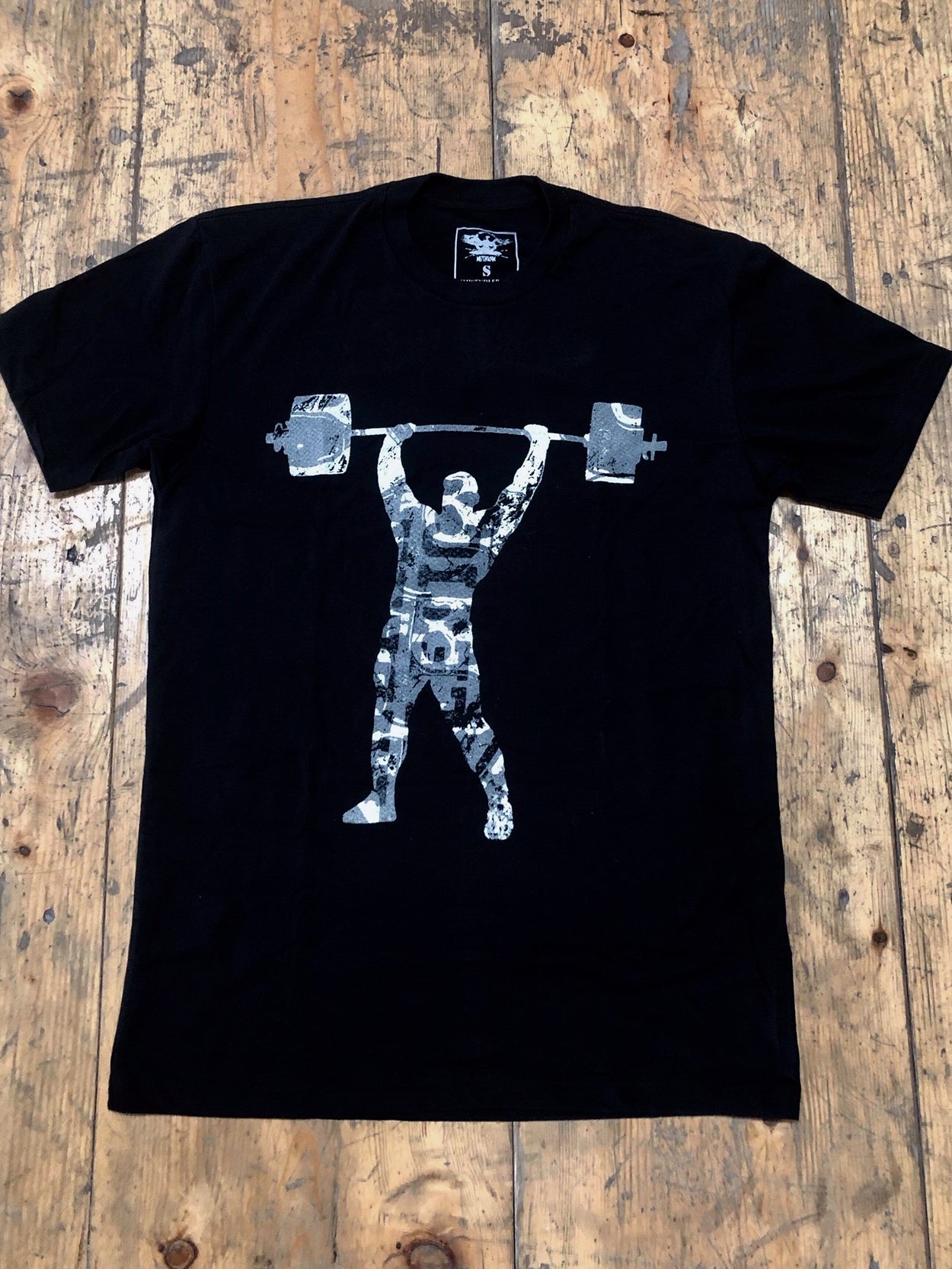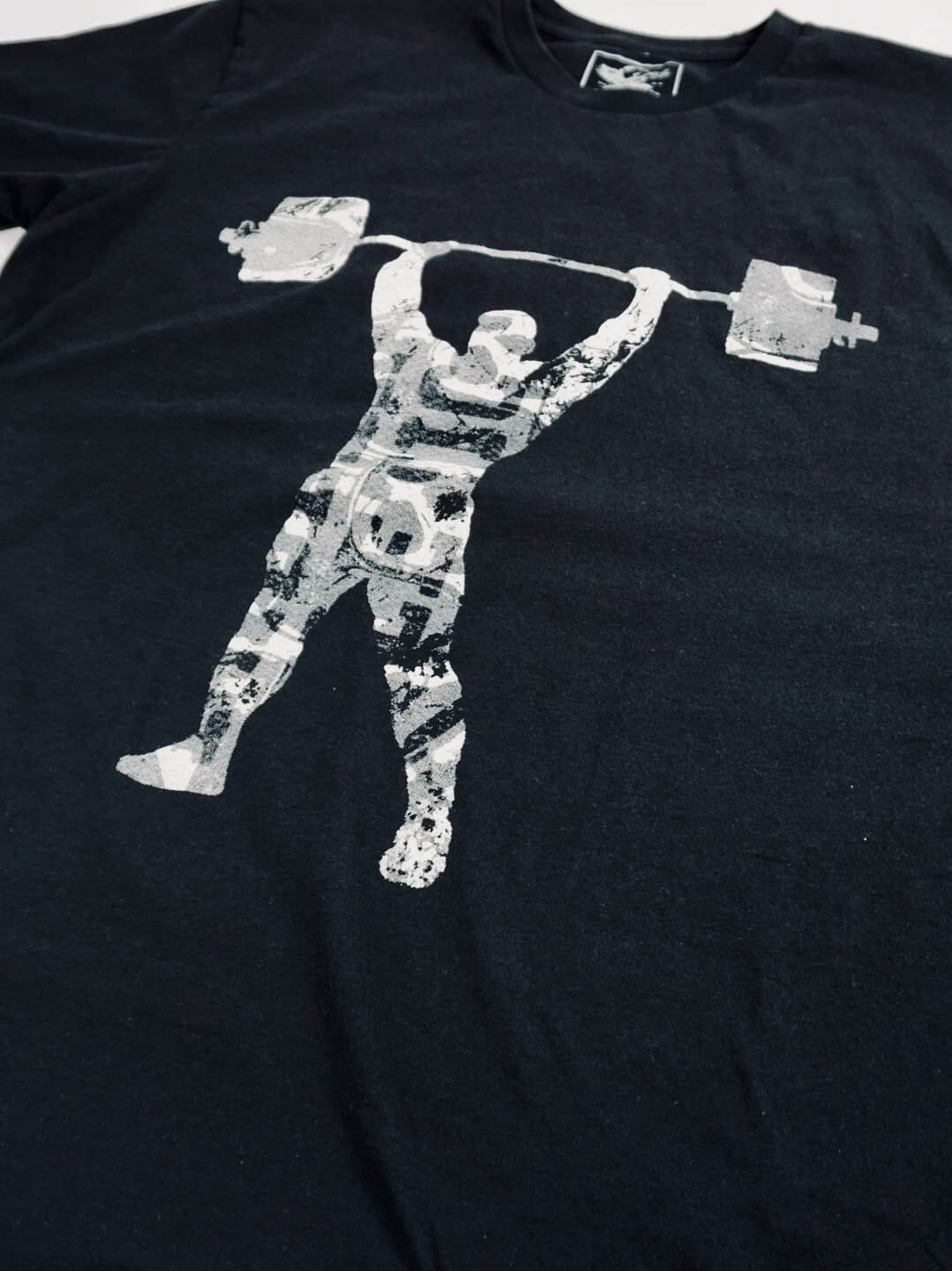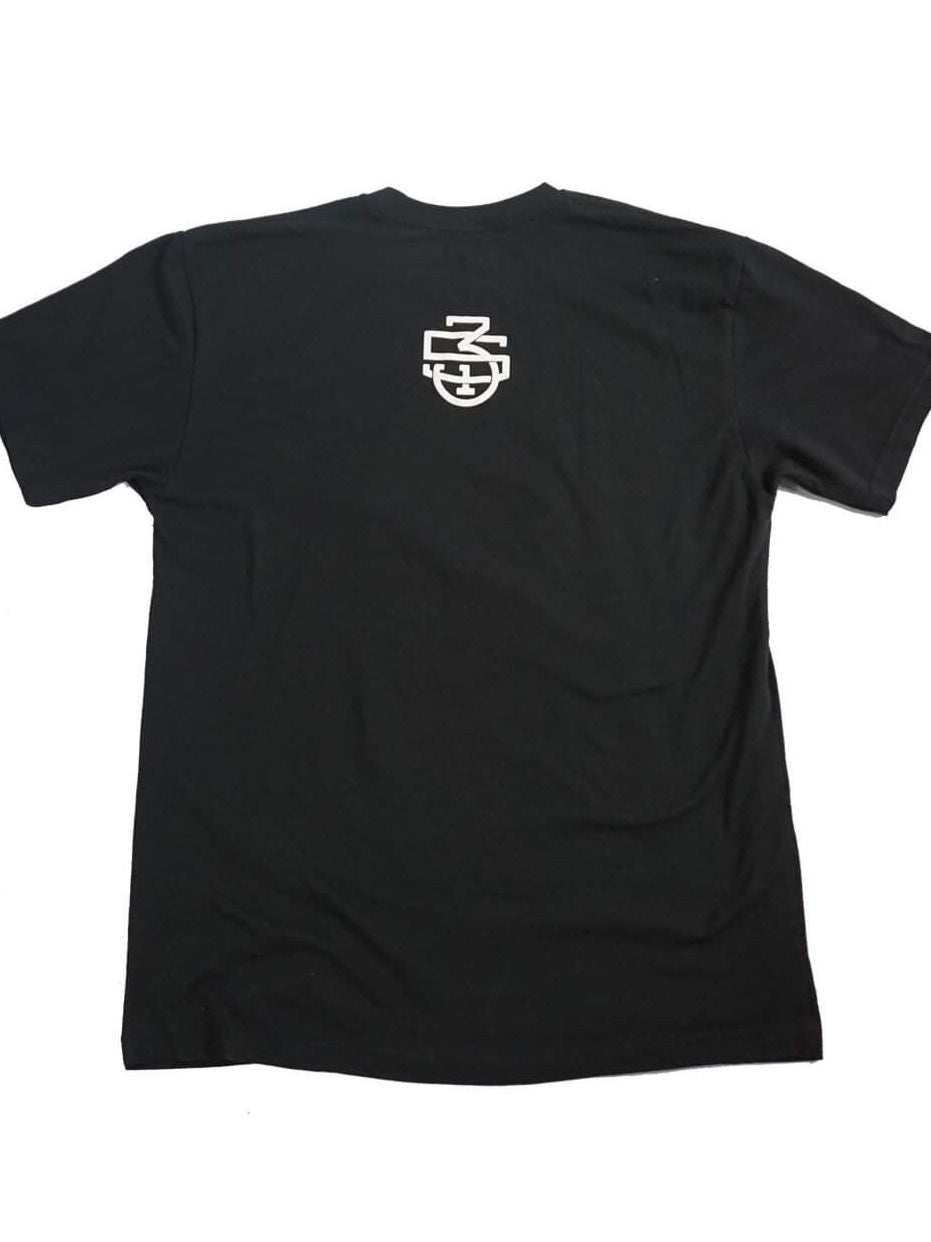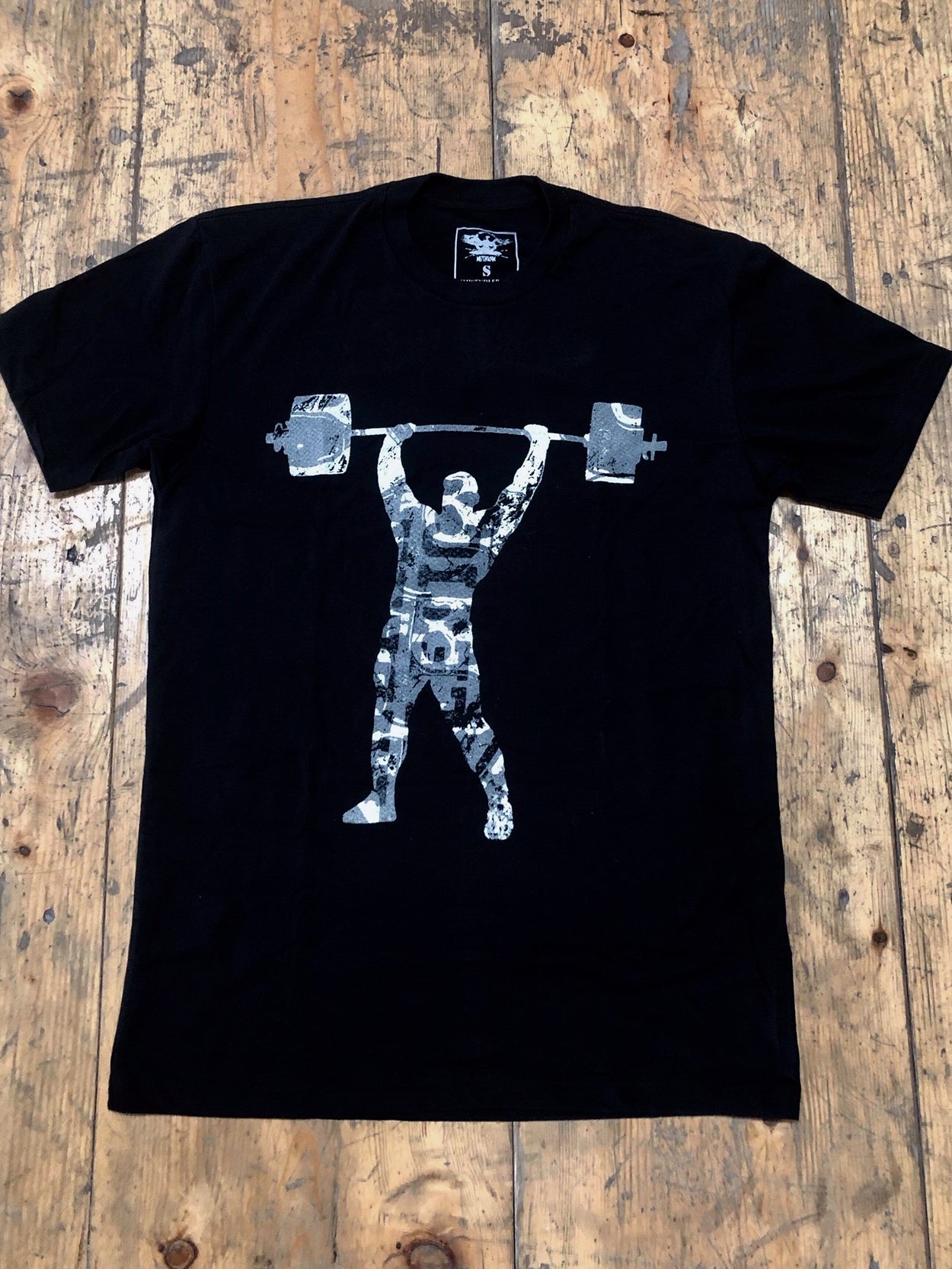 Jim Wendler
The Press Shirt
Increasing your strength in the press almost always increases your strength in the bench press.  Every so often I'll read something in which an individual says the press did nothing to improve their bench press.
Then I see he increased his press from 115 to 125lbs.
"Before ye judge the press, actually get strong in the press*." - Wendler 4:34
*Note: 125lbs press isn't strong.
Black shirt with black/grey/white design
Large design on chest; 531 Trap Tag on reverse
Light weight; 4.3 ounce material
Tagless for comfort
Form fitting through sleeve and chest, relaxed fit through the middle