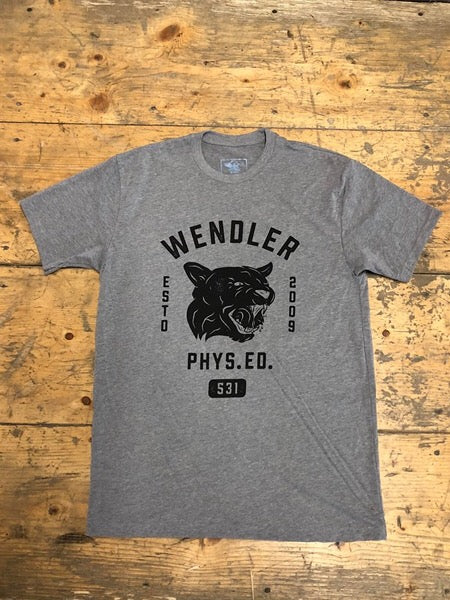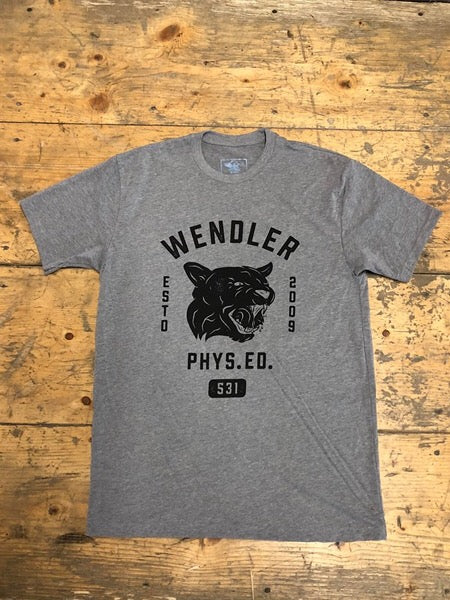 Jim Wendler
Wendler Phys. Ed.
Wendler Youth Physical Education Test:
Run 1 mile; not a jog.
Perform 10 pull-ups/chin-ups
Perform 25 perfect push-ups; get your ass down, A-frame.
Throw a ball and not embarrass your grandfather. 
100 consecutive jumps with jump rope.
Wendler Young Adult Test:
Graduate high school.
Get a job.
Don't get anyone pregnant.
Don't be Jabba.
 -----------------------------------
Heather gray with black 
Lightweight 4.3 oz material, 60/40 cotton poly blend
Tagless for comfort