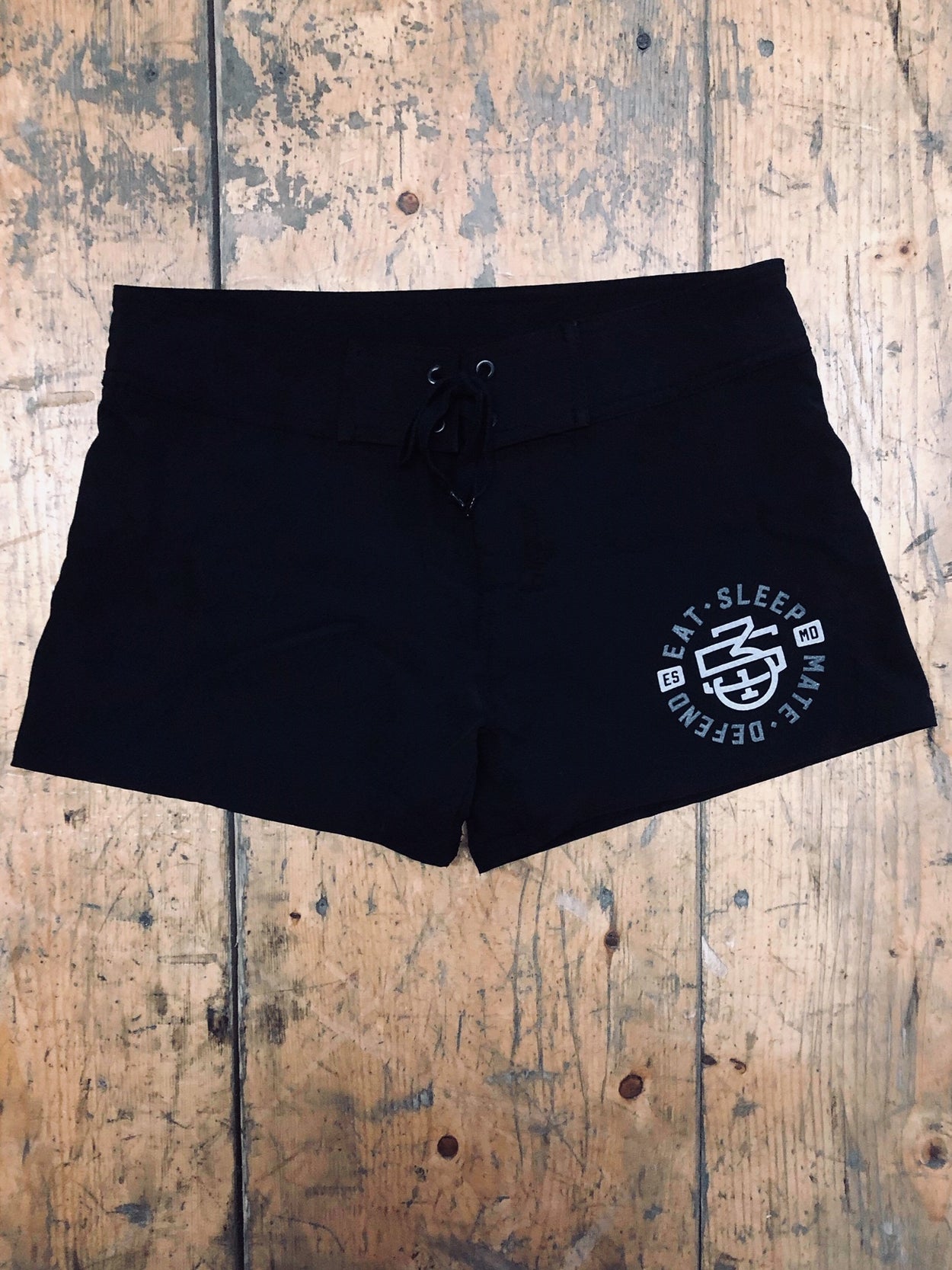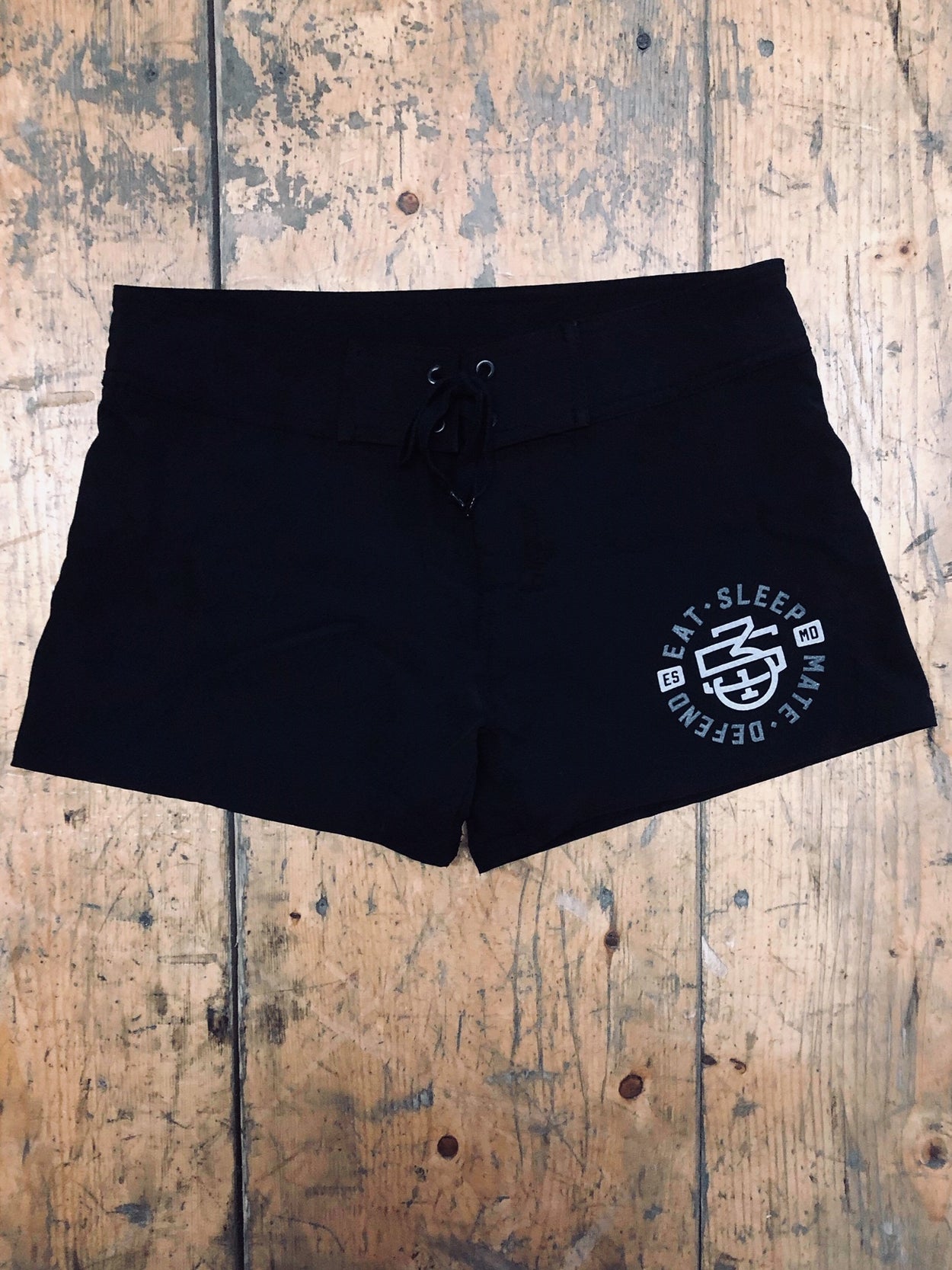 Jim Wendler
Women's E.S.M.D. Training Shorts
 20 years ago, the fitness trend centered (no pun intended) on "core training" i.e. making sure your abdominal muscles were super strong.  According to the International Core Brigade, having a strong core was more important than talent, work ethic or squatting in developing athletes.  In fact, studies show that it finished a close second to oxygen in "Most Important Thing in the World."
20 years later the core ship has sunk and apparently all you need to do is squat and deadlift and you will be fine.  Of course, common sense tells you that the answer, again no pun intended, lies somewhere in the middle.
Conclusion: Fitness fads and trends are always 50% stupid and 50% truth.  Be careful where you hitch your wagon.
Stretch fabric
Breathable, light weight material
Drawstring with spandex fly