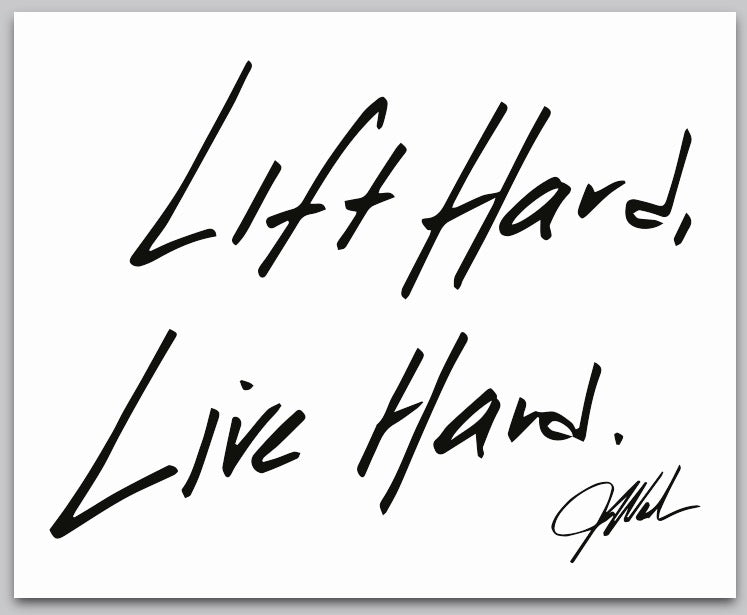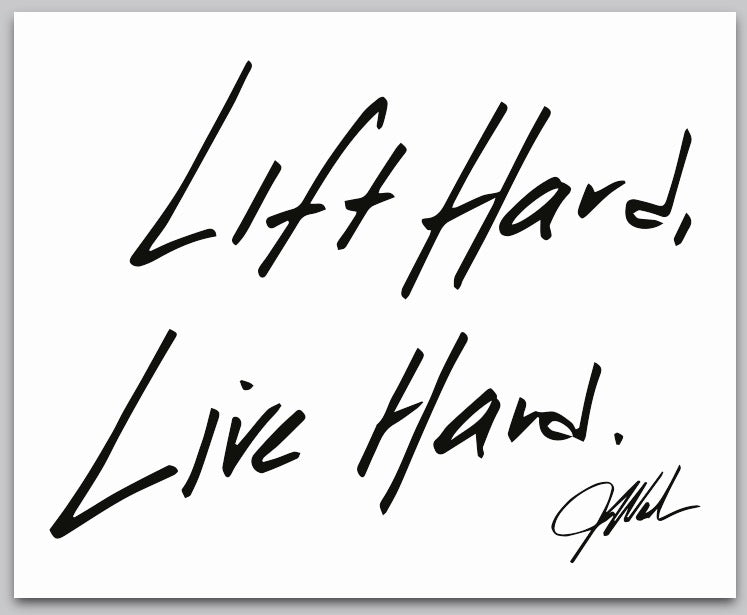 Jim Wendler
Lift Hard Magnet
Lift Hard - train for your goals, train smart, have fun.  Don't get caught up in trends or be scared by the latest diet/training threats.
Live Hard - keep the flame of youth, discovery, wonder and happiness alive.  This takes an enormous amount of work but do not be sucked into the void of social media, news media and rampant consumerism.  Shut that down and watch your life explode with color.
"Lift Hard, Live Hard." and signature in Wendler's handwriting 
White with black print
Measures 4"x 3.5"