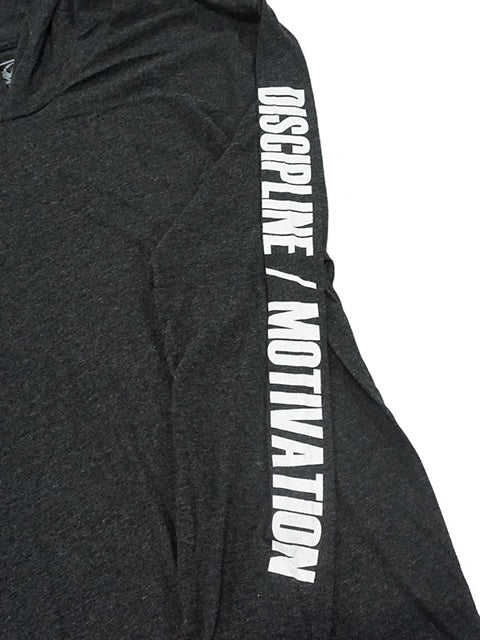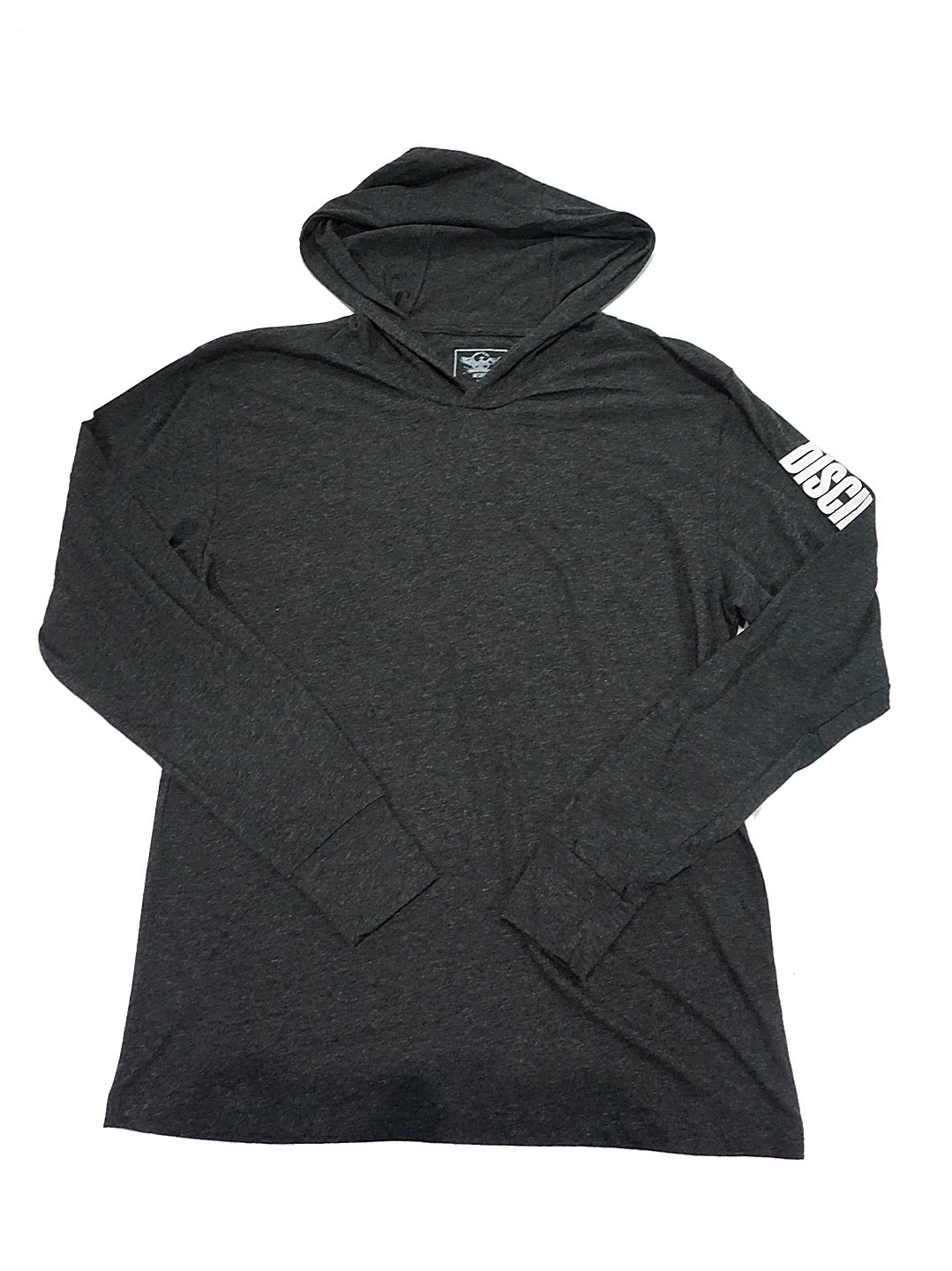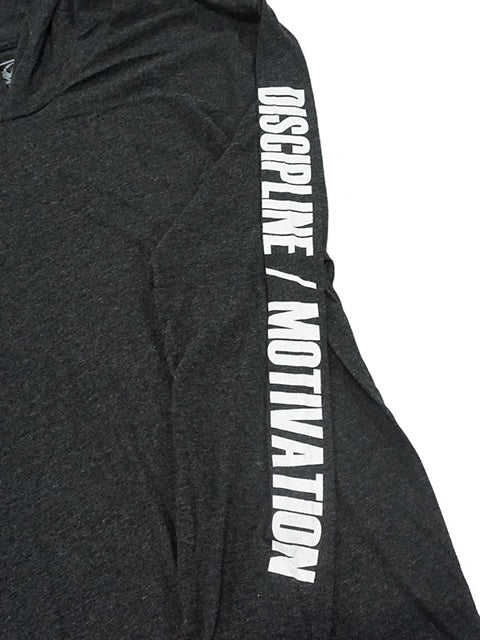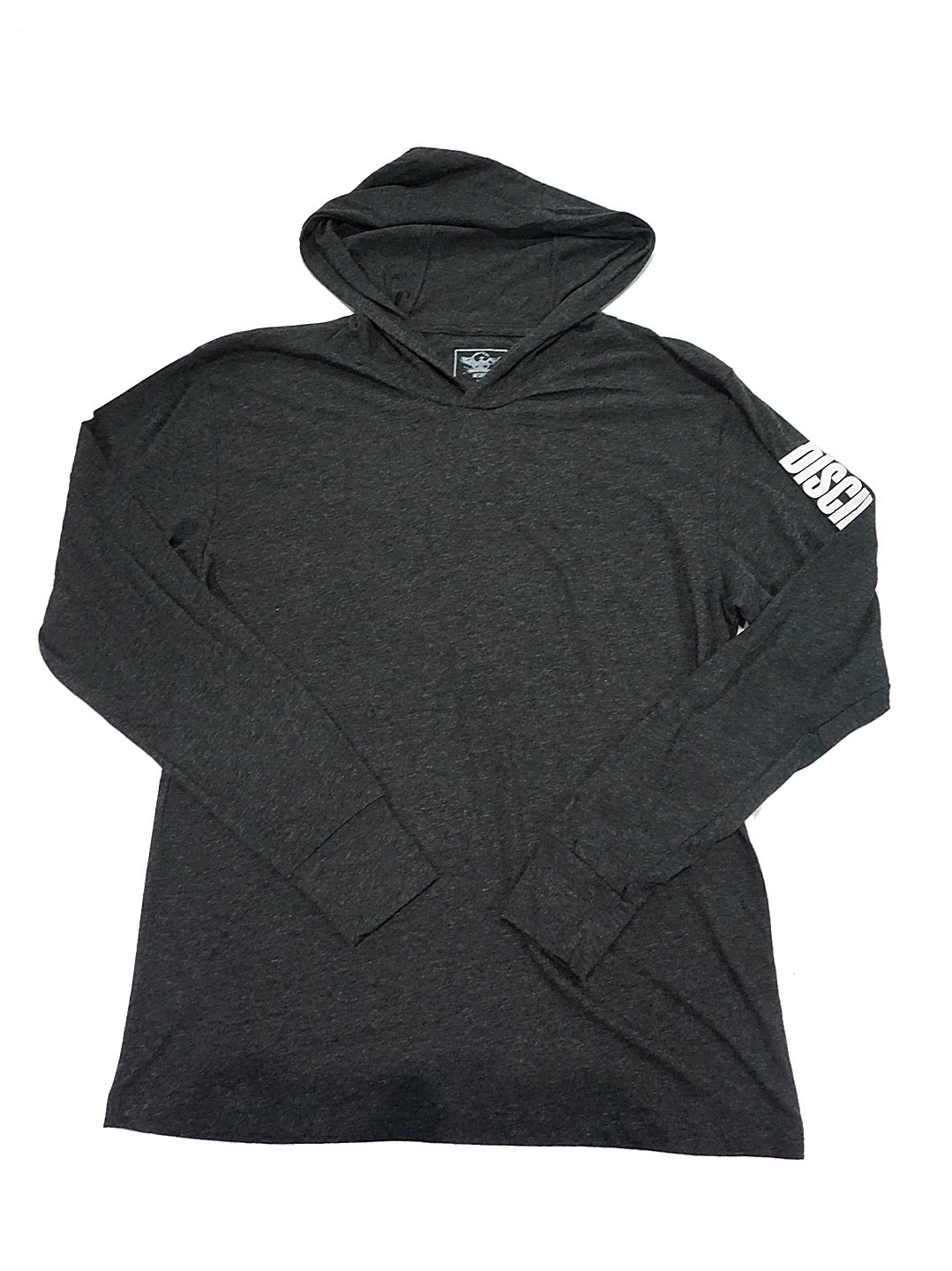 Jim Wendler
Discipline Hooded Long Sleeve Tee
"You can choose to train on any days that work best for you. Ideally, you'd like to have at least one day of rest between workouts, however many times, whether consistently or sporadically, you can't pull off the ideal schedule and you have to train on back-to-back days.  So be it. People have certainly worked through more difficult things in their life. Your schedule not being perfect is no reason to quit or worse, not start at all."
Excerpt from Krypteia - 2 Days/Week Training Article

Discipline Over Motivation...or excuses.
Design down one sleeve
Ultra soft, light weight 4.3 oz material
1sx1 tri-blend baby rib-knit cuffs
Fabric laundered for reduced shinkage