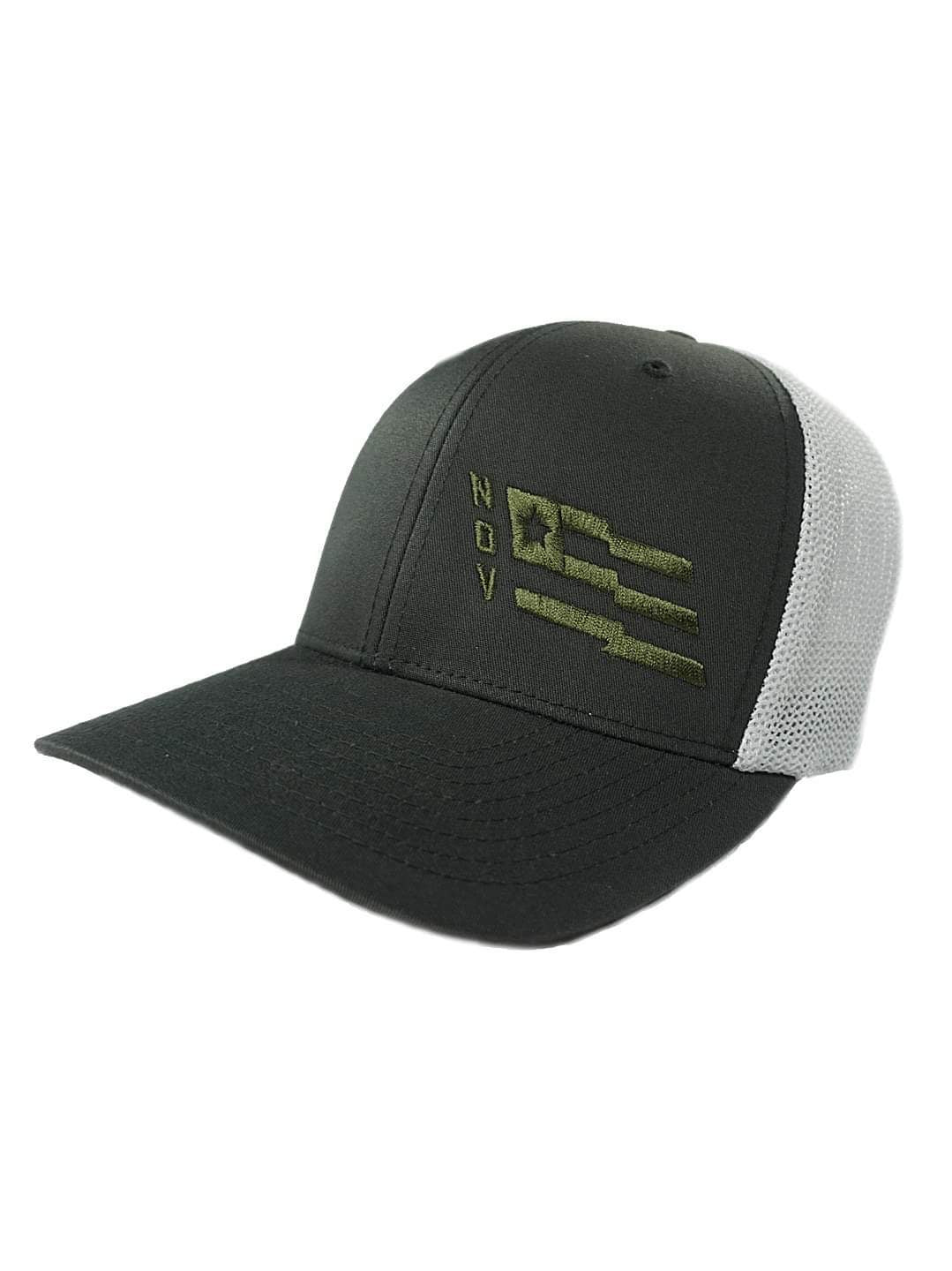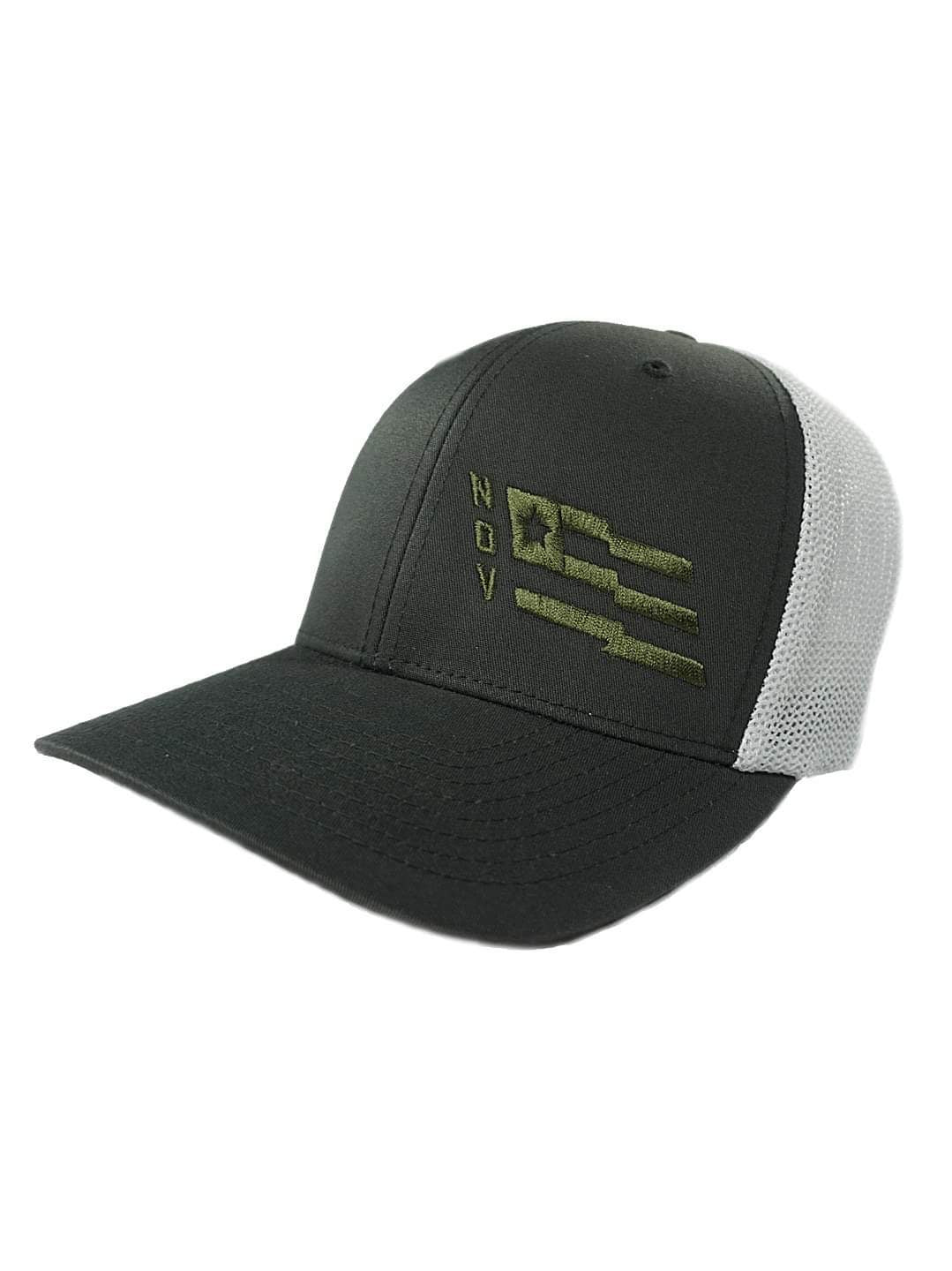 Jim Wendler
NOV Trucker - Green Flag
About 20 years ago while living in Tucson, my friend Mike and I went to a used bookstore/music store.  We weren't looking for anything in particular but thought we might find a diamond in the rough. 

And did we ever.
I found a well worn, dog-eared copy of CB Lingo.  In this book we were privy to the unique language of long haul truckers; arming ourselves with the latest in slang just in case we had to man the radio and inform the other of newly found pickle park.
Stretchable Flexfit® mesh providing a responsive fit while maintaining its classy trucker cap shape, it's for anyone who wants both comfort and style.
Trucker cap with elastic mesh panels; FlexFit Brand for a reliably good fit
NOV Flag embroidery on front
6-Panel, Hard Buckram, Structured, Mid-Profile
3 1/2" Crown
Eight-Row Stitching On Bill, Silver undervisor