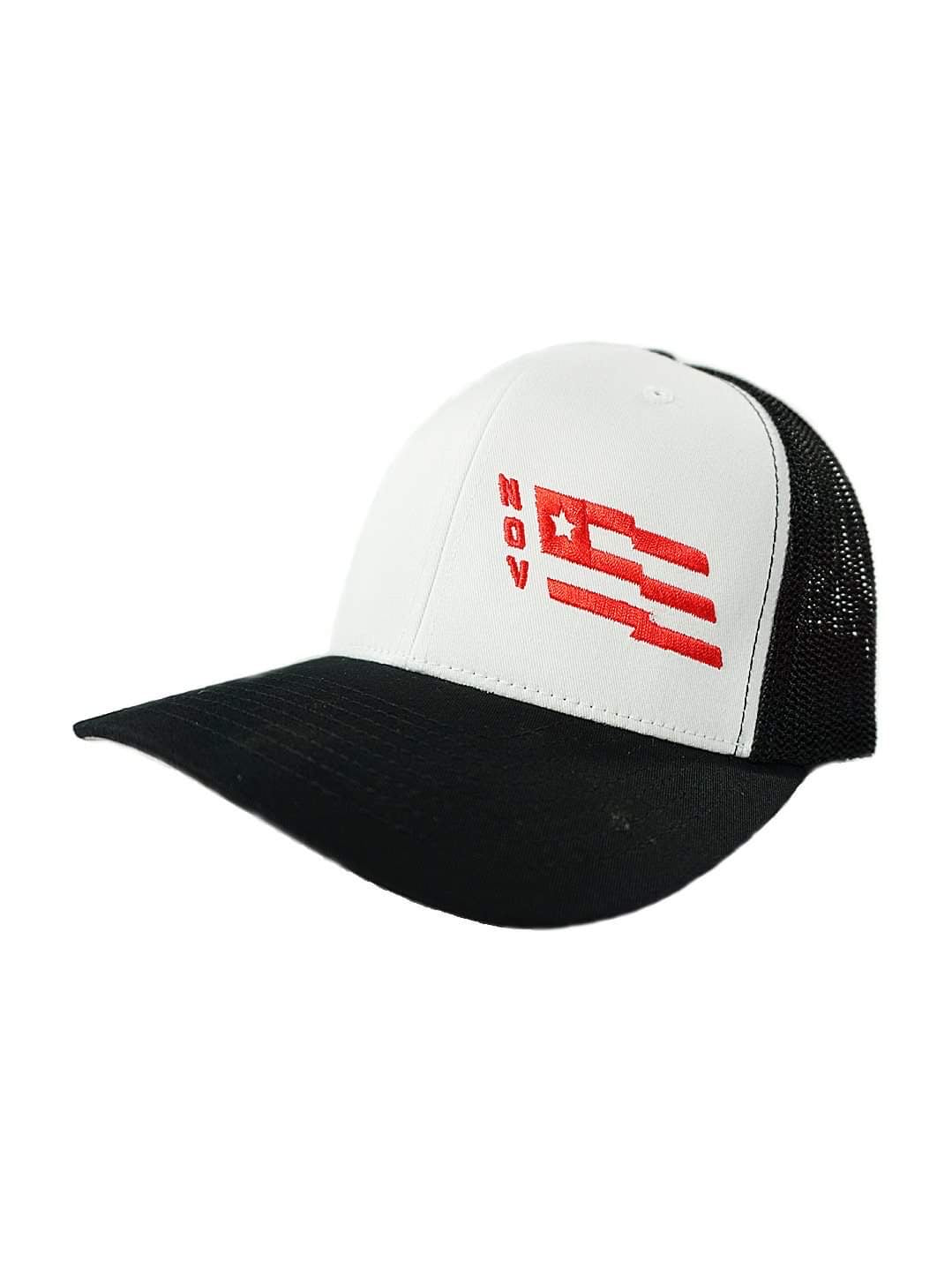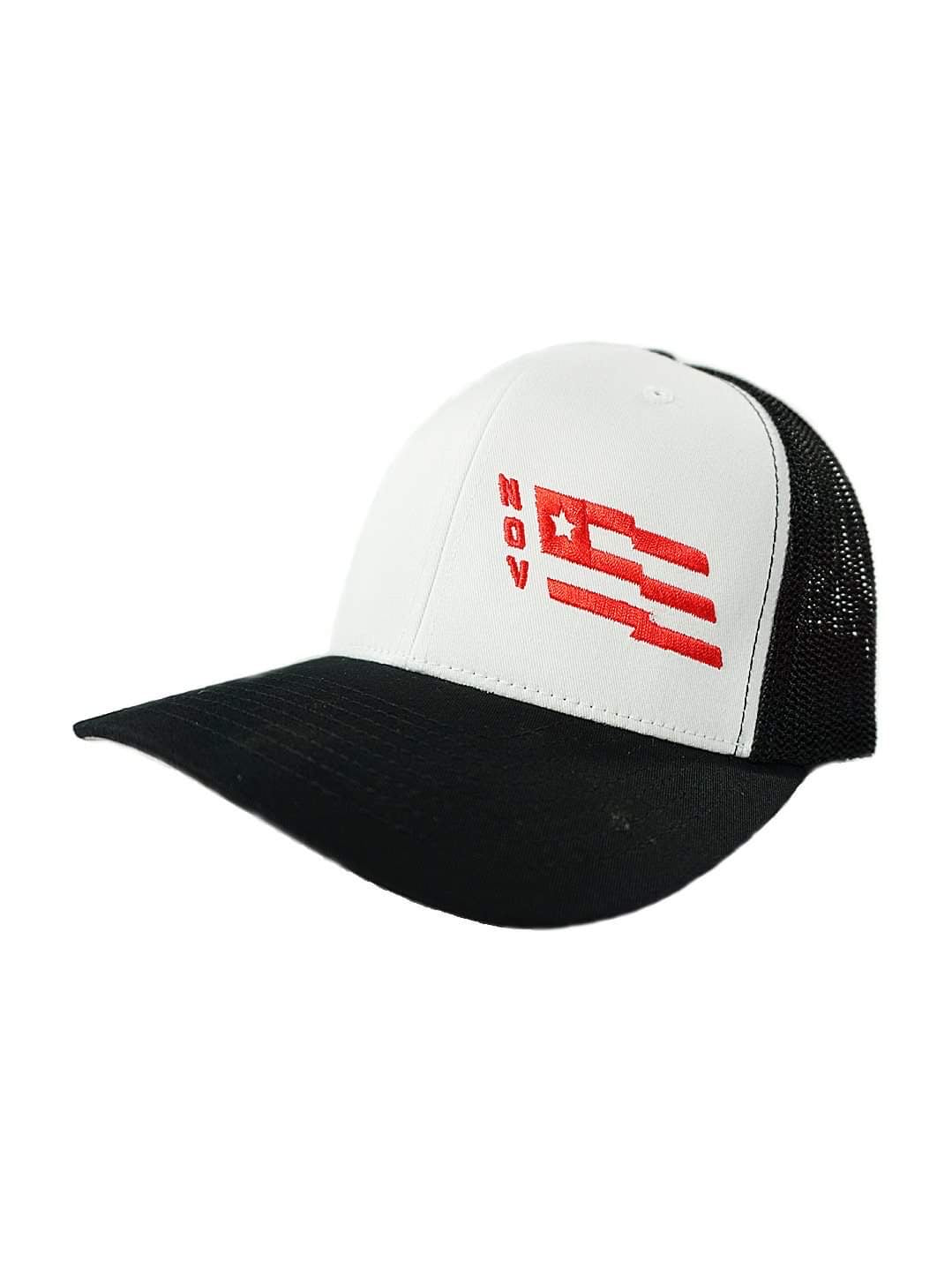 Jim Wendler
NOV Trucker - Red Flag
The look of this hat reminds me of the Red Stripe beer logo.  Like many beers, Red Stripe didn't live up to the hype.  Or maybe I expected something distinct due to Red Stripe being made (at least initially) in Jamaica.  But Red Stripe beer tasted like (guess what)...beer.

It's similar to when a new band is being heralded as the next great thing and can't come close to touching Reign in Blood, De Mysteriis dom Sathanas or Blood in our Wells.
Stretchable Flexfit® mesh providing a responsive fit while maintaining its classy trucker cap shape, it's for anyone who wants both comfort and style.
Trucker cap with elastic mesh panels; FlexFit Brand for a reliably good fit
NOV Flag embroidery on front
6-Panel, Hard Buckram, Structured, Mid-Profile
3 1/2" Crown
Eight-Row Stitching On Bill, Silver undervisor