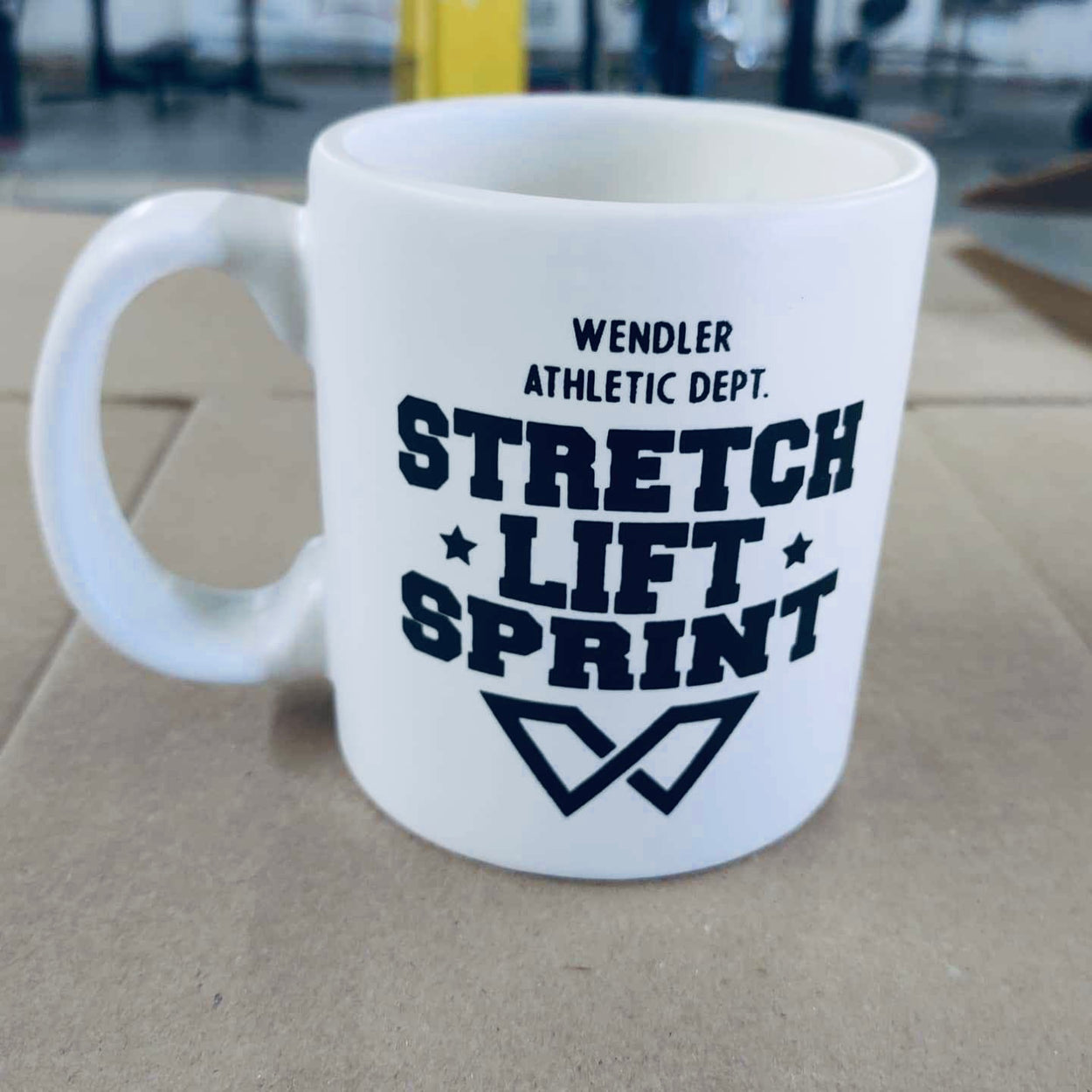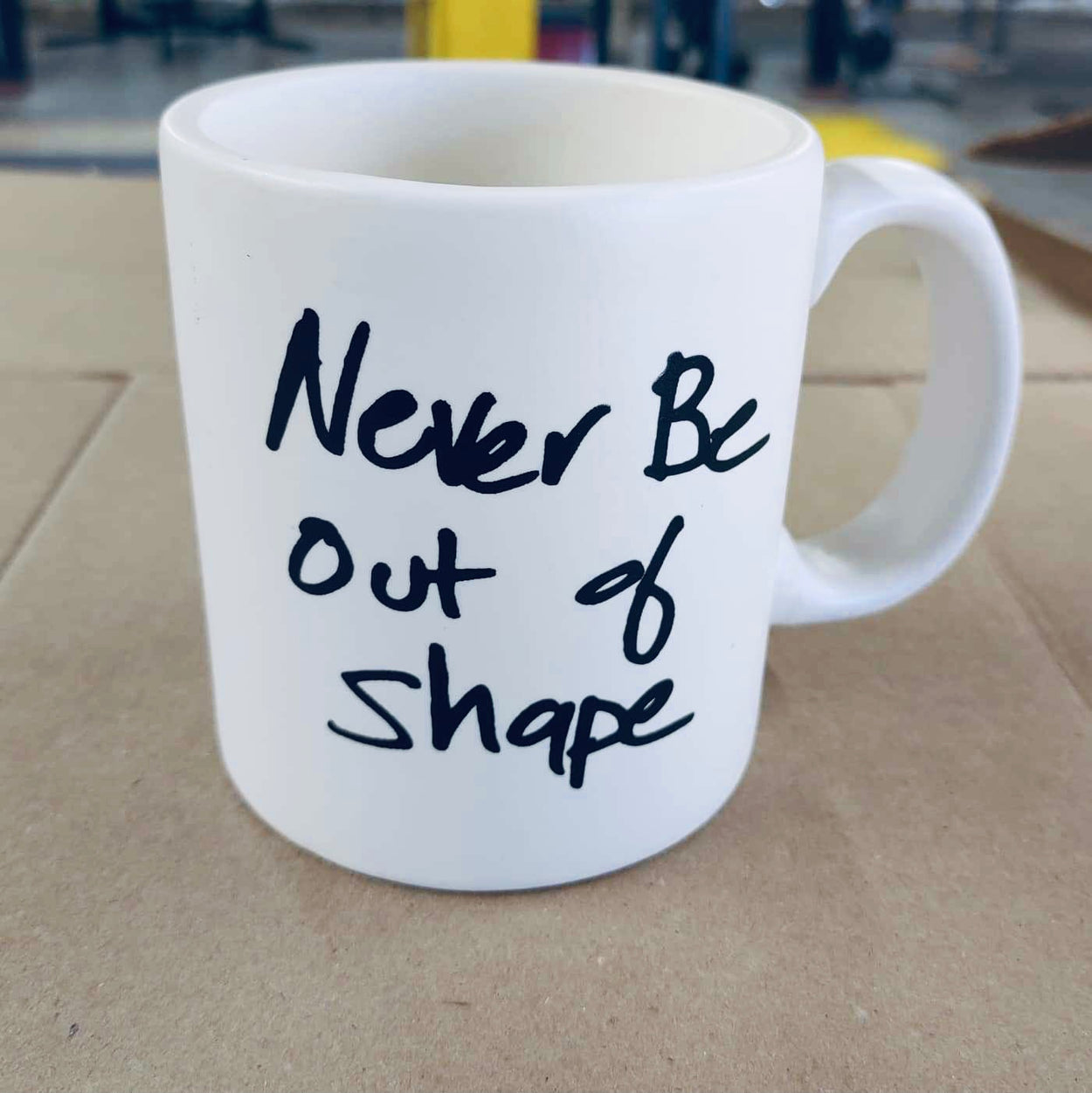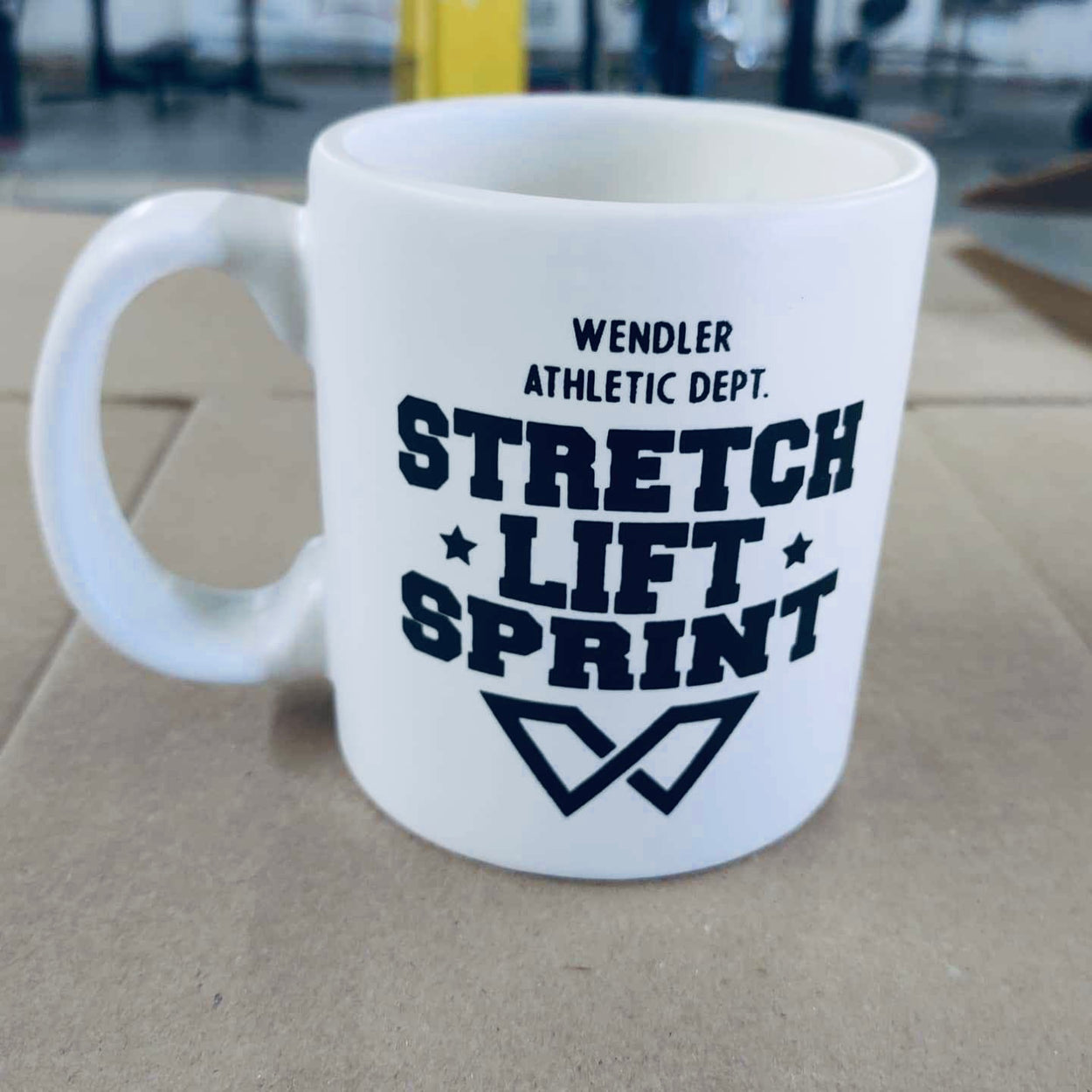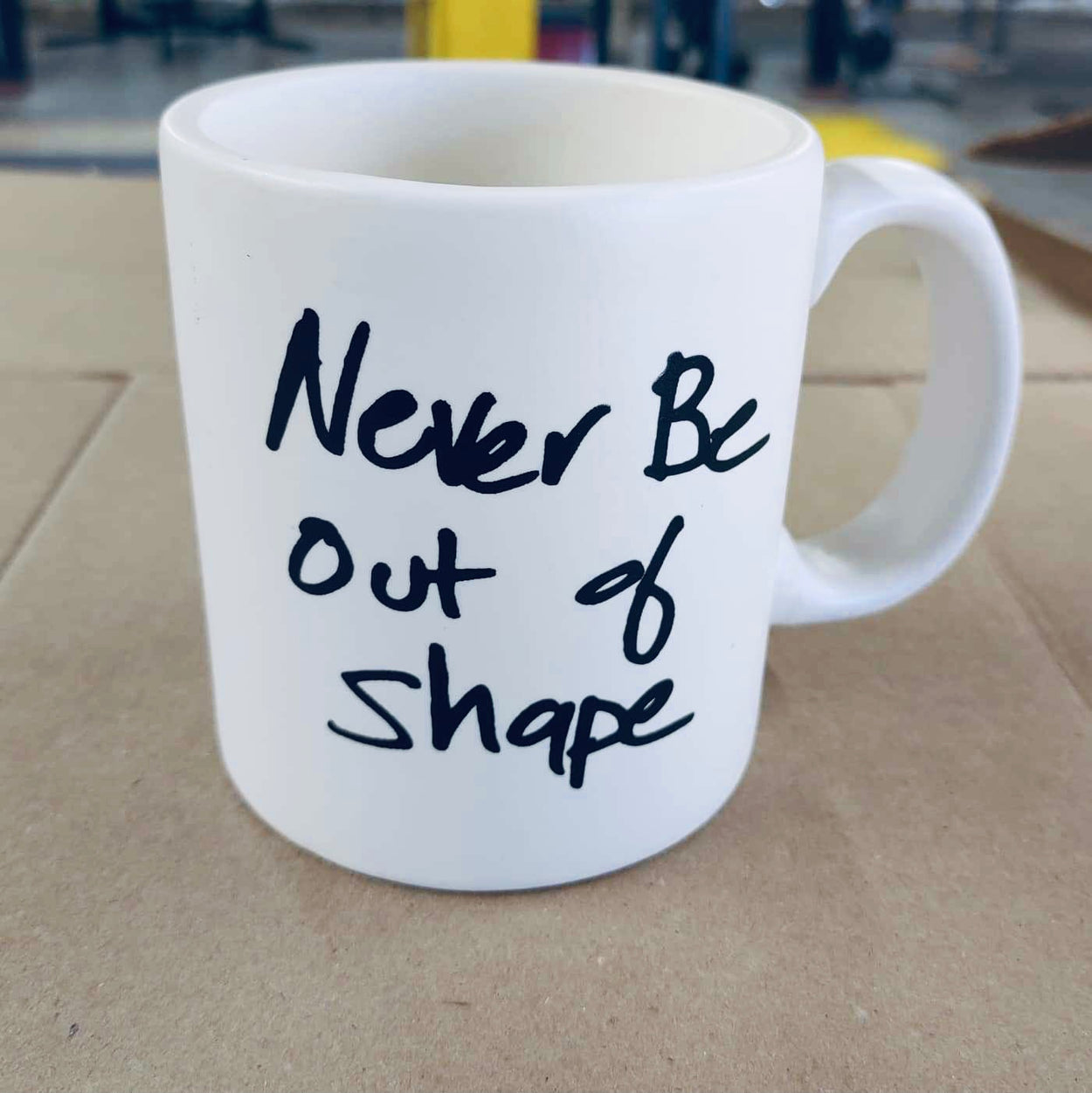 Jim Wendler
Stretch Lift Sprint Coffee Mug
I am not a coffee snob.  I, like millions of people, enjoy the hell out of my morning coffee.  Also, like most of my friends I like my coffee like I like my metal; black.  But I am not going to lecture you on beans, water temperature, blends, aroma and the importance of the fullness of the body.

I'll save that snobbery for music.
Bigger and more durable, they are hand glazed over the design for a long-lasting kick in the ass when needed.  Although dishwasher safe, I recommend occasionally hand washing of the black on white exterior if you use hot temp settings.
Big 20 oz "C" Handle Mug
Made in America
Dishwasher safe