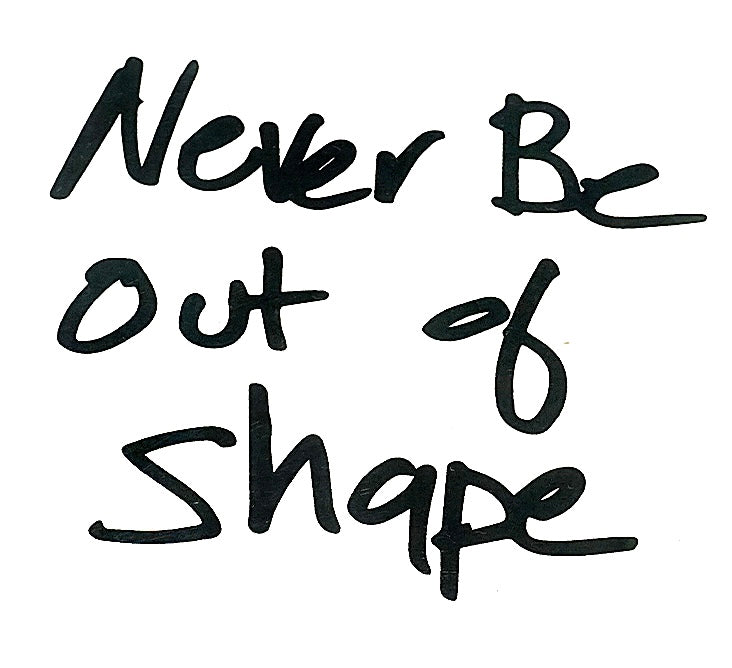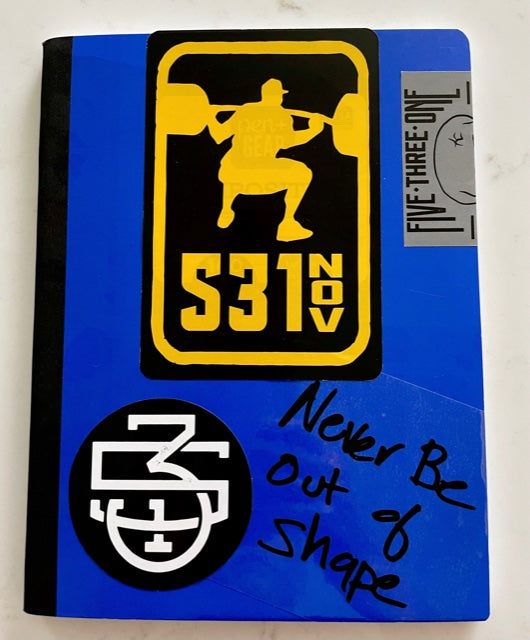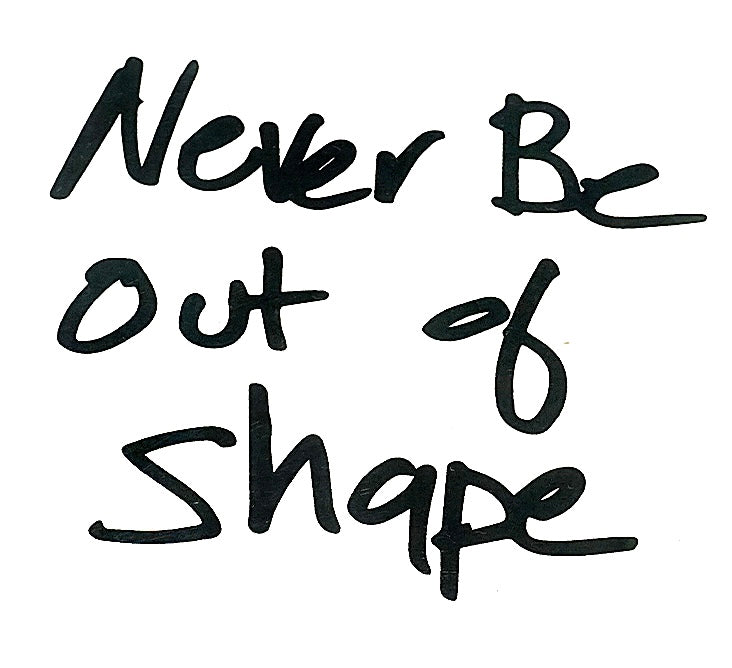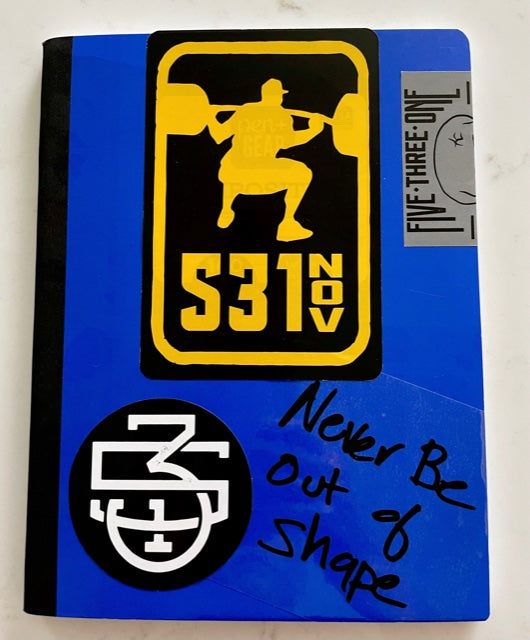 Jim Wendler
Never Be Out of Shape Decal
This sticker is inspired by a Post-It note that I have on my bathroom mirror.  In early 2020, I re-injured my back.  It wasn't anything acute but over a few months it got to the point where I couldn't walk without some kind of help.  It was embarrassing and it made me angry.  I had two choices; accept it or fight.

At the beginning of May, I put that Post-It on my mirror and got to work.  That month I lost 22lbs and even with limited training options, got my ass into shape.  Fast forward to October 2021 and I've lost 45lbs and I'm still going strong.  Every morning, I wake up tired and sore but refuse to take any day off.  I will not comply with the status quo and neither should you.  A strong man is physically, emotionally and spiritually strong.  And physical challenges will help build all three of these areas.

Never Be Out of Shape.
Clear backing and black Sharpie style print by Jim Wendler

Measures 4"x4" across
Long life
UV protective; anti-fade coating