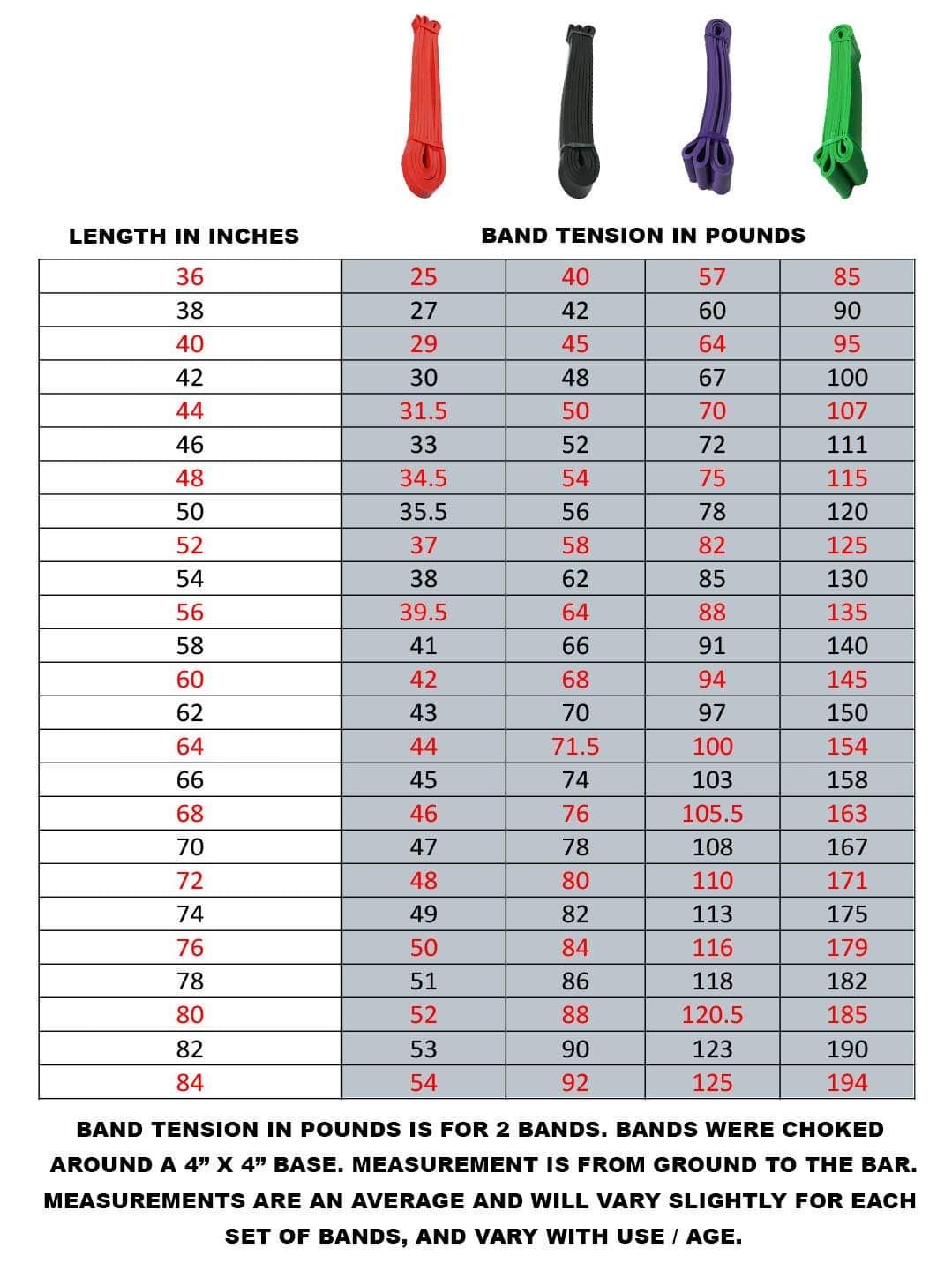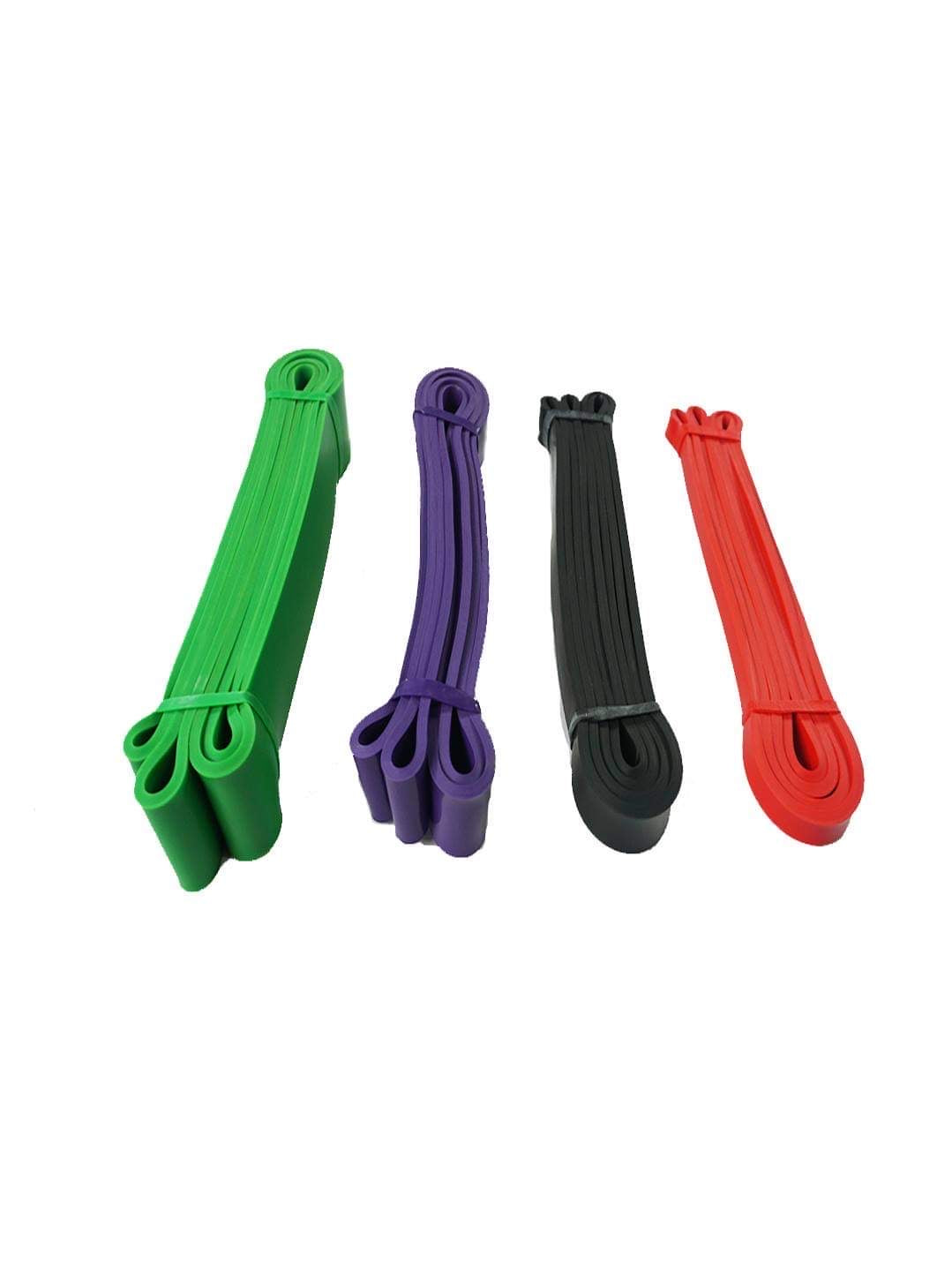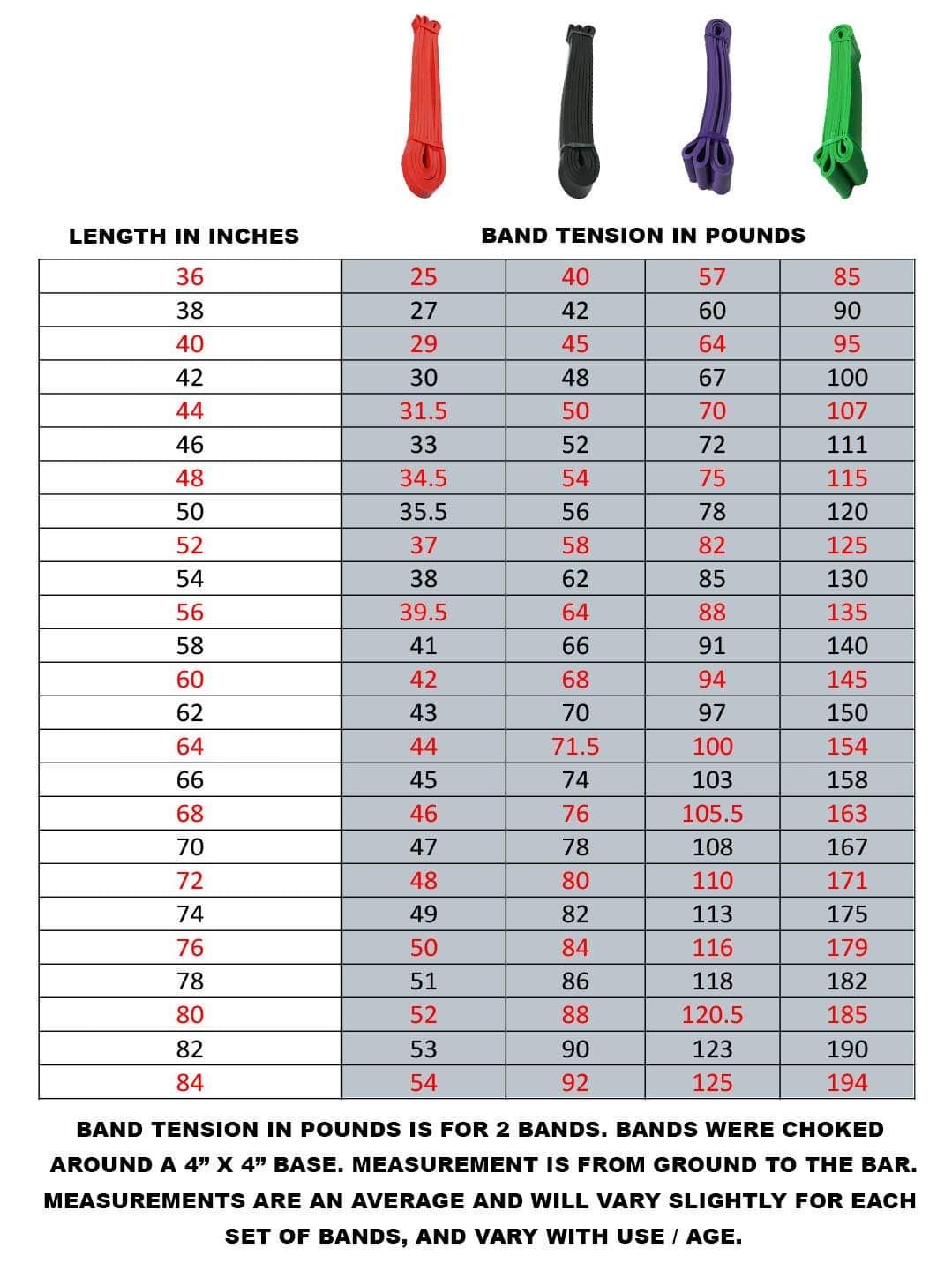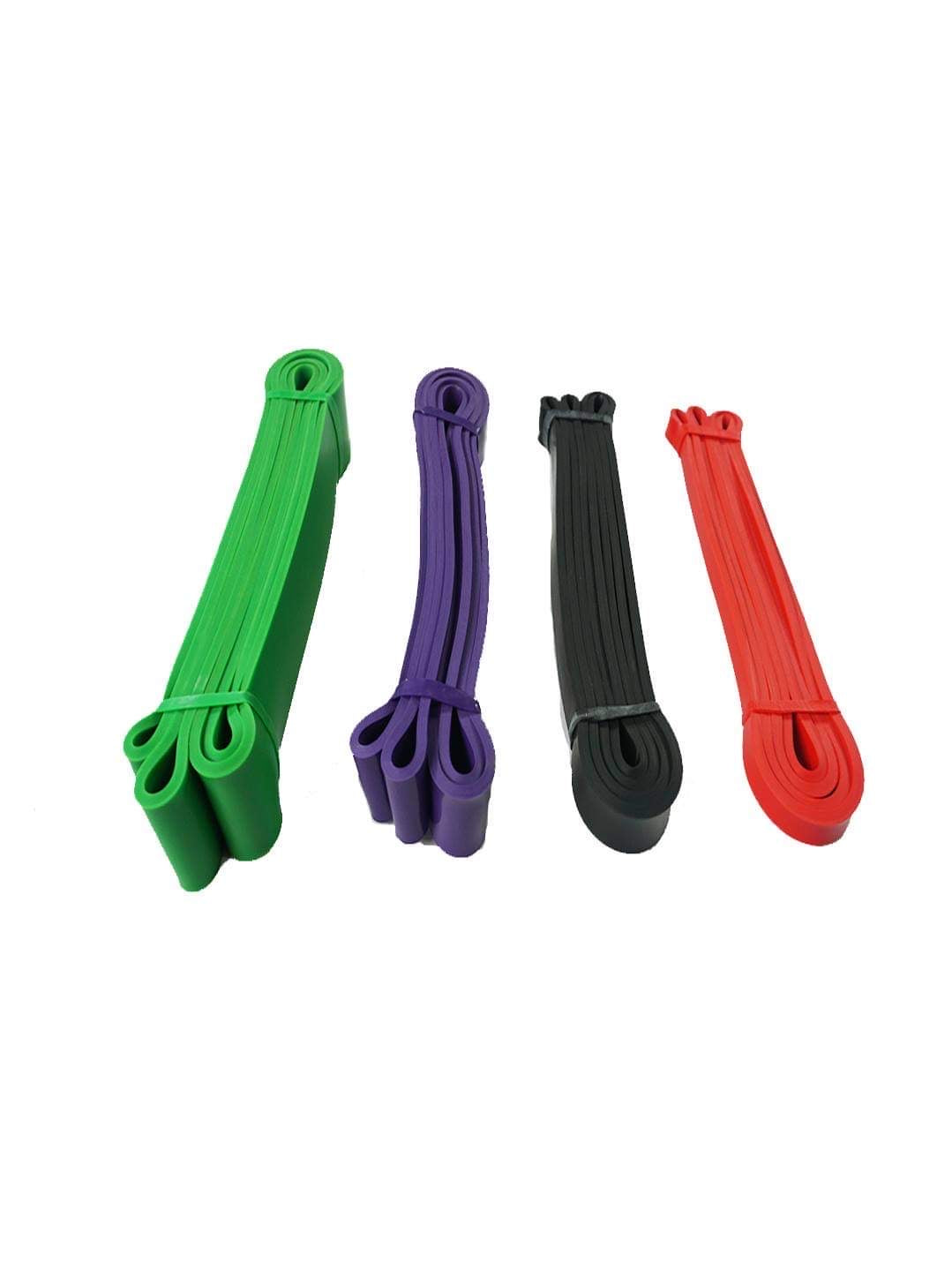 We are now offering the bands for individual purchase. So you are able to order one band of whatever size you need, or add two to your cart for a pair of a single size.

I find having these bands at home really helpful.  Whether you have a designated home gym or not, they are perfect for band pull-aparts, adding resistance to push-ups, assisted chin/pull-ups, good mornings, triceps pushdowns, upright rows, pull-throughs and great for stretching.  They are excellent quality and we offer them at an awesome price.  These bands will not have a logo on them.  They are just excellent quality training bands without additional branding.

Please refer to the picture chart for resistance details.
For those that understand resistance bands, the bands available are similar to the popular bands below:
Mini-band
Monster mini-band
Light band
Average band