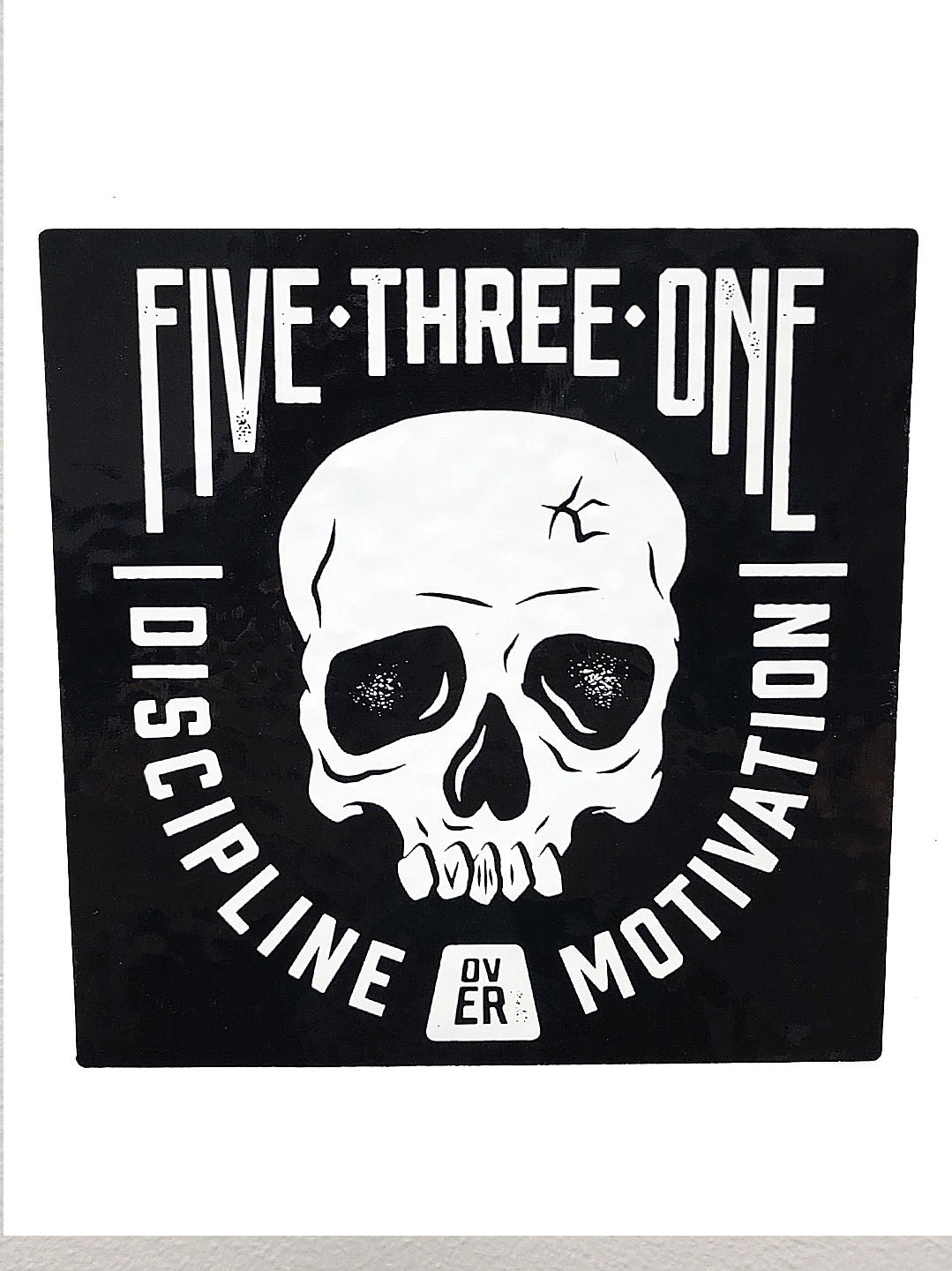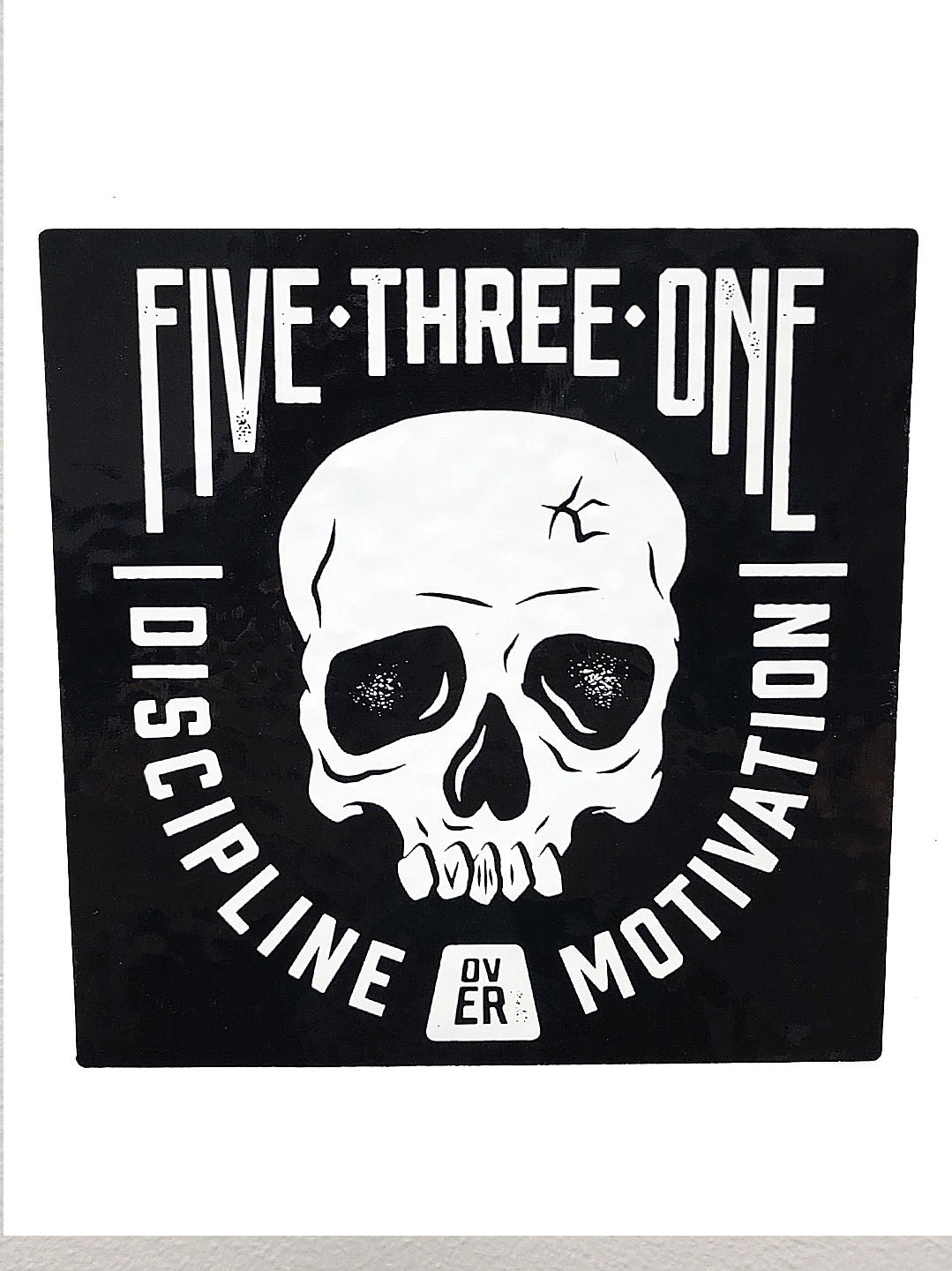 Jim Wendler
Discipline Over Motivation Skull Sticker 5x5
Stop trying to be someone other than yourself.

Once you stop comparing yourself to others, physically, mentally or in accolades - the better your life will be. This does not mean you don't constantly strive to be better or improve. This does not mean that you don't look at others for guidance or inspiration.  This does not mean you aren't in pursuit of greatness.

It means you focus on building yourself and in doing so, you create your own unique identity.
Square sticker measures 5"x5" across
UV protective; anti-fade coating,

Indoor/Outdoor use
Great on trucks and cars